Google
Translation
Edit Translation
Pages
PS Vita CFW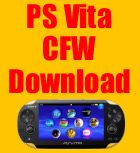 PS Vita VHBL

Categories

July 25, 2012 · Miko Ulloa · Jump to comments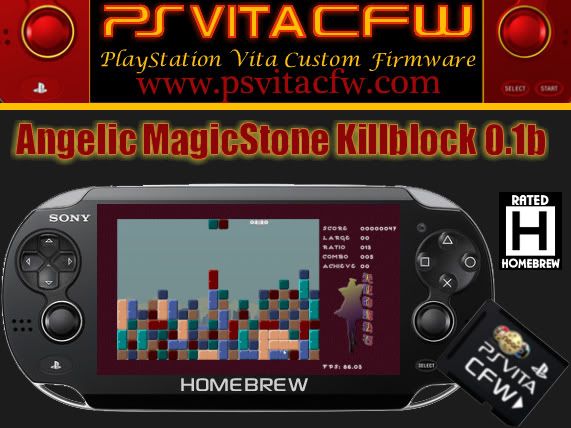 Description : Angelic MagicStone Killblock 0.1b a PS Vita Homebrew game is now available to the PlayStation Homebrew community . This cool PS Vita Homebrew Game known as Angelic MagicStone Killblock 0.1b was develop and release by a Chinese Developer which we currently do not know his name , The source of information did not have any Developers name as well , So feel free to read more about this PS Vita Game below .
Angelic MagicStone: Killblock and is currently in version 0.1b. This is a game of the genre puzzle, where we match the blocks that are falling, however, that no one be fooled, it is not Tetris. It is controlled with the left analog stick and has a pleasant background music. There are also two different game modes: Practice Mode and Magical Mode.
Connects the ** PS Vita to your ** PC.
Launches the ** PS Suite Dev (http://www.playstation.com/pss/developer/openbeta/index_e.html) in your PS Vita.
Runs the application ** VitaConnector. exe (located in the folder ** RELEASE).
Press "Refresh Devices": Select your Vita PS of the list and ' click ' in ** Connect to Device.
Now select the package you want to upload to the Vita PS, in this case KillBlock.psspac.
Give to ** Upload and waiting to the end of the transfer, after this will receive a confirmation message and you can run it in your Vita PS game.
Title : Angelic MagicStone Killblock 0.1b
Version : 0.1b
Developer/Publisher : PS Dev Unknown
Source : http://www.pspstation.org


Download 1
Download 2

Thanks for reading this small post here on PS Vita CFW . Where you will find all the latest information about PS Vita Custom Firmware and PS Vita Homebrews . As soon any new information about PS Vita Custom Firmware or PS Vita Hacks are discover we will post the information here . So be careful with other site claiming to have PS Vita CFW available for download as most likely they are fake , You will not find any PS Vita ISO for download on this site . PS Vita Custom Firmware only provide downloads and information for PS Vita Hacks such as Custom Firmware and VHBL for PS Vita System . Thanks once again for reading this PS Vita CFW article . Any problems and or Question about any PS Vita hack or this post, Feel free to post in our comment section below or in our PS Vita CFW Forum where someone will do their best to help you out . Please remember that you will not find any PS Vita ISO or PS Vita CSO on this website .
  Installation instruction for installing a PS Vita Homebrew into your PS Vita .
1 / Connect to a PC PS Vita
2 / Run the PS Dev Suite on the Vita
3 / Execute PS Vita Connector on your PC
4 / Press Refresh Devices, Vita PS select from the list
5 / Click Connect to device
6 / Choose PS VIta File.psspac
Incoming search terms:
SHARE
Related posts about this topic

PS Vita Game
PS Vita VHBL