Google
Translation
Edit Translation
Pages
PS Vita CFW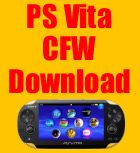 PS Vita VHBL

Categories

July 10, 2012 · Miko Ulloa · Jump to comments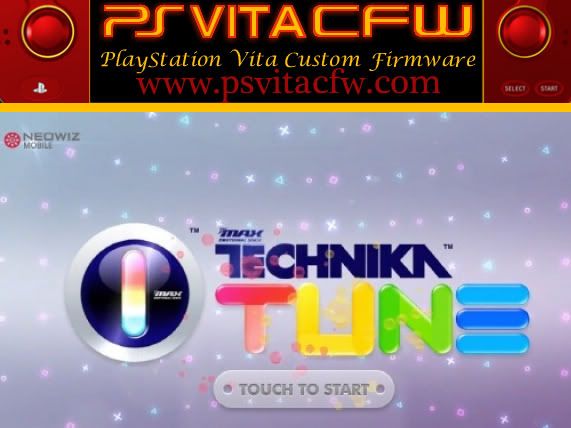 Description : DJMax Technika Tune is the next upcoming PS Vita game that should be release in Korea this summer according to the developer Pentavision who made the announcement not too long ago . This cool PS Vita Game known as DJMax Technika Tune is going to be one awesome game especially for those PS Vita owners who love Music . Below you will find a bit more information about this PS Vita Game and it's features .
DJMax Technika Tune is an upcoming music game for the PlayStation Vita published and developed by Pentavision in South Korea, and is an adaptation of the earlier DJMax Technika arcade game series. The PlayStation Vita version will feature a new play style to the arcade version, utilising both the front touchscreen and rear touchpad, as well as the return of OST and M/V modes. The port is announced to have more songs than any of the earlier DJMax Portable games. The US version of the game will contain 67 individual music tracks.
Even though this will be release in South Korea, There is a US version being work on as well , But no release date has yet been confirm or any other information about the features that PS Vita US version will have , We do know that this cool PS Vita Game DJMax Technika Tune will utilize some hardware features such as both analog, Rear and fron touchscreen . However, We wont know for sure to it's get closer to it's release date and or is release to the PlayStation Vita Community .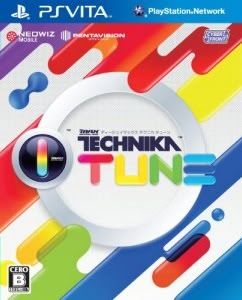 Below is a PS Vita Game Teaser for the upcoming DJMax Technika Tune that should be release later on this summer of 2012 . Enjoy the video and gameplay you will see on out player below .

Download 1
Coming Soon to PSN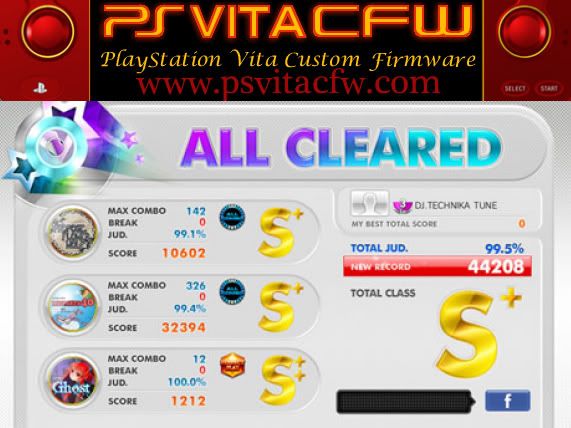 More info from this PS Vita Game from siliconera
Pentavision Global will release DJMax Technika Tune for PlayStation Vita this summer. The North American release has 67 songs including: "Renovation" from XeoN, "Back to Life" by CROOVE, "Shining My Boy" from AstroKid, "Silent Clarity" by Tsukasa, and two tracks from KARA "Jumping" and "Step."
DJMax Technika Tune Has 67 Songs With Music From AstroKid, XeoN, And KARA DJMax Technika Tune Has 67 Songs With Music From AstroKid, XeoN, And KARA
Songs in DJMax Technika Tune have been redesigned for a three lane format with hold and repeater notes on the rear touch panel. Players can toggle the rear touch panel on and off in the game's options menu.


Online News on the Web about this PS Vita Game DJMax Technika Tune
Thanks for reading this small post here on PS Vita CFW . Where you will find all the latest information about PS Vita Custom Firmware and PS Vita Homebrews . As soon any new information about PS Vita Custom Firmware or PS Vita Hacks are discover we will post the information here . So be careful with other site claiming to have PS Vita CFW available for download as most likely they are fake , You will not find any PS Vita ISO for download on this site . PS Vita Custom Firmware only provide downloads and information for PS Vita Hacks such as Custom Firmware and VHBL for PS Vita System . Thanks once again for reading this PS Vita CFW article . Any problems and or Question about any PS Vita hack or this post, Feel free to post in our comment section below or in our PS Vita CFW Forum where someone will do their best to help you out .
Incoming search terms:
DJMAX TECHNIKA TUNE
dj max ps vita
dj max portable ps vita
psvita djmax
ps vita 新作DJMAX TECHNIKA TUNE
ps vita what the next cfw game
ps vita technika
karas step games
games for psvita
download dj max technika for ps vita
djmax technika tune release date us
DJMAX Technika Tune psn
djmax technika tune download
djmax technika
DJ Max Technika Tune PS Vita Download
technika tune release date usa
SHARE
Related posts about this topic

PS Vita Game
PS Vita VHBL