Google
Translation
Edit Translation
Pages
PS Vita CFW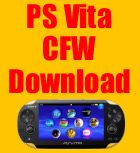 PS Vita VHBL

Categories

August 7, 2012 · Miko Ulloa · Jump to comments

Description : Hearts Guardian a PS Vita Game is set to be release on August 9th of 2012 according to the Developer behind the release of Hearts Guardian for the PlayStation Vita Community . This awesome MMORPG PS Vita Game will be made available for free to PlayStation Vita users in Japan . The game will be available for free , But of course as with any other MMORPG Games, There will be some extra stuff that you need to buy if you will want some extra features . Otherwise the game itself will be free and playable online . Below is a bit more information about this PS Vita Game Hearts Guardian for the PlayStation Vita Community .
Title name – Hearts Guardian online
Platform – PlayStation ® Vita
Price – Free basic (some content is available at an additional cost)
Delivery start date – August 9, 2012 (Thursday)
Genre – 2D online RPG Dot
Required environment – Title-only network (for 3G / WiFi)
Source : http://www.guardianhearts.jp/
This is what newgamernation.com has to say , Japanese publisher Q Entertainment is bringing a free-to-play RPG to PlayStation Vita this month. Guardian Hearts Online on the PS Vita will use a micro-transaction system to offer players extra items, but the standard content will be free to download and play, according to Famitsu. While the game is due for release in Japan this month, it's not clear when or if the game will be made available in the UK and Europe. It's also unclear whether this will be a new title or a port of Q Entertainment's mobile game of the same name, where you hire other players as NPCs for your party. Guardian Hearts Online will actually be the Vita's second free-to-play RPG following Sega's Samurai & Dragons. If this game interests you, you can get a Japanese PSN account and add it to your collection as it will not be region locked.

Below is a video game play of Hearts Guardian for the PlayStation Vita System . Feel free to watch the video below to have a good ideal on how this PS vita Game Hearts Guardian will look on the PS Vita System .

Download 1
Available on PSN

More info : Hearts and Guardian online?
Hearts and Guardian online is authentic 2DMORPG for VITA.
RPG game system is a combination of the modern game world has been reproduced in the 2D dot picture completely.
MO to achieve full-fledged play volume and overwhelming, can play happily with others, even alone.
Considerations Before Play
You must be connected to the Internet via Wi-Fi to play "Hearts Guardian Online" or 3G,. ※ Since this title may be a large amount of data communication, it is strongly recommended to connect with the line Wi-Fi.
Game Please note that malfunctions occur, such as being disconnected progress is not saved properly because there is a need that is connected to the Internet normally, and to play in an unstable place of radio waves, the connection to the server.

Online News on the Web about this PS Vita Game Hearts Guardian
Thanks for reading this small post here on PS Vita CFW . Where you will find all the latest information about PS Vita Custom Firmware and PS Vita Homebrews . As soon any new information about PS Vita Custom Firmware or PS Vita Hacks are discover we will post the information here . So be careful with other site claiming to have PS Vita CFW available for download as most likely they are fake , You will not find any PS Vita ISO for download on this site . PS Vita Custom Firmware only offer downloads and information for PS Vita Hacks such as Custom Firmware and VHBL for PS Vita System . Thanks once again for reading this PS Vita CFW article . Any problems and or Question about any PS Vita hack or this post, Feel free to post in our comment section below or in our PS Vita CFW Forum where someone will do their best to help you out . Please remember that you will not find any PS Vita ISO or PS Vita CSO on this website .
Instruction for Installation of .psspac file into your PS Vita System .
1 – Connect to a PC PS Vita
2 – Run the PS Dev Suite on the Vita
3 – Execute PS Vita Connector on your PC
4 – Press Refresh Devices, Vita PS select from the list
5 – Click Connect to device
6 – Choose PS VIta File.psspac
Incoming search terms:
ay haqqinda kiik mvzu
free to play ps vita
vita guardian
плейстейшен віта ціна
Плейстейшин віта
SHARE
Related posts about this topic

PS Vita Game
PS Vita VHBL