Google
Translation
Edit Translation
Pages
PS Vita CFW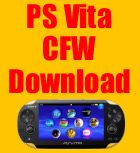 PS Vita VHBL

Categories

July 24, 2012 · Miko Ulloa · Jump to comments

Description : Law of the Jungle 0.4 is the latest PS Vita Homebrew Game to be made available to the PlayStation Vita Homebrew community . This cool PS Vita Homebrew Game known as Law of the Jungle 0.4 was develop and release by Chinese PS Vita Dev qweddc who has decided to release a updated version of his cool homebrew game to the PlayStation Homebrew communtiy . Feel free to read more about this cool PS Vita Homebrew below .
Before us the empty board that we will fill with the chips that come out randomly, they are printed in different animals. Our goal is to surround the buffalo lions, so they can not escape and eat them, but we must be alert to the dangers of the jungle, for example, elephants, moving back and forth through the grasslands trampling everything that crosses their way. That said, an entertaining game that you are welcome to try.
* PS Vita connects to your PC *.
* PS Suite Launches Dev (http://www.playstation.com/pss/developer/openbeta/index_e.html) in your PS Vita.
Runs the application * VitaConnector.exe (found in the * RELEASE).
Click "Refresh Devices": Select your PS Vita of the list and click 'click' on * Connect to * Device.
Now select the package you want to upload to the PS Vita, in this case Law_of_the_jungle_0.4.psspac.
* Upload you give and expect to complete the transfer, after which you will receive a confirmation message and you can run the game on your PS Vita.
Title : Law of the Jungle 0.4
Version : 0.4
Developer/Publisher : qweddc
Source : http://www.pspstation.org


Download 1
Download 2

Thanks for reading this small post here on PS Vita CFW . Where you will find all the latest information about PS Vita Custom Firmware and PS Vita Homebrews . As soon any new information about PS Vita Custom Firmware or PS Vita Hacks are discover we will post the information here . So be careful with other site claiming to have PS Vita CFW available for download as most likely they are fake , You will not find any PS Vita ISO for download on this site . PS Vita Custom Firmware only provide downloads and information for PS Vita Hacks such as Custom Firmware and VHBL for PS Vita System . Thanks once again for reading this PS Vita CFW article . Any problems and or Question about any PS Vita hack or this post, Feel free to post in our comment section below or in our PS Vita CFW Forum where someone will do their best to help you out . Please remember that you will not find any PS Vita ISO or PS Vita CSO on this website .
  Installation for Any PS Vita Homebrew Games and or Application for your PS Vita System .
1 / Connect to a PC PS Vita
2 / Run the PS Dev Suite on the Vita
3 / Execute PS Vita Connector on your PC
4 / Press Refresh Devices, Vita PS select from the list
5 / Click Connect to device
6 / Choose PS VIta File.psspac
Incoming search terms:
ps vita news
ps vita psp emulator flash dump – ps vita
websites to download ps vita iso
how to download homebrew to ps vita
PsVita Magic Reader 1 1
pv vita vhbl 1 69 download
SHARE
Related posts about this topic

PS Vita Game
PS Vita VHBL