Google
Translation
Edit Translation
Pages
PS Vita CFW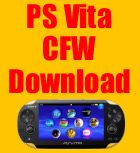 PS Vita VHBL

Categories

September 17, 2012 · Miko Ulloa · Jump to comments

Description : Madden NFL 13 is the latest PS Vita Game to be made available to the PlayStation Vita Community . IF you are a fan of NFL Football as well as Madden Football Game, Then you are going to lvoe the latest PS Vita Game known as Madden NFL 13 which is set to be made available on
Title : Madden NFL 13
Version : 13
Developer/Publisher : Electronic Arts
Game Description Details:
Madden NFL 13 debuts on the PlayStation Vita, delivering the ultimate NFL experience on a handheld. Become an NFL Superstar or build the league's next Dynasty utilizing the Vita's touch screens that provide unprecedented control, unlocking new layers of game-play and feature depth. Experience Sundays like never before with all-new commentary from Jim Nantz and Phil Simms as you battle friends online and climb the leader-board with each victory, or use the motion sensor function to control direction when kicking field goals. Madden NFL 13 for Vita lets NFL fans dominate at home or while on the road.
Only on Vita – The Vita's front and rear touch screens provide an unprecedented amount of control and feature depth, from drawing hot routes to swatting passes and stripping the ball. Use the motion sensor function to control direction when kicking field goals.
All-New Commentary – Every game has the feel of a nationally televised broadcast with CBS Sports commentators Jim Nantz and Phil Simms calling the action from the booth.
Authentic Franchise Mode – Build the next great dynasty with the most robust Franchise Mode ever created on a handheld device includes expanded rosters, pre-season cut days, an updated rookie scouting system, a free-agent bidding system, player roles, in-season hot and cold streaks, and much more.
Become a Superstar – Create an NFL Superstar and guide his career from pre-draft workout all the way to the Hall of Fame. Control the growth of your superstar with an updated progression system that allows you to earn skill points during practice and in games. Brand new position-specific coordinator audio coaches your growth on-field as an NFL player.
Take Your Game Online – Battle opponents head-to-head over Wi-Fi, working your way up the leaderboards with every victory.
Specifications:
Number of Online Players : 2
Number of Players : 1


Download 1
Available on PSN
Download 2
Available on PSN

More info :
Trophies
—————————————————
Platinum
Madden NFL 13 Master Congratulations on earning every Madden NFL 13 trophy!
Gold
Ted Ginn Jr. Award Score 2+ Kick Return TDs in a single game.
Verizon Scoreboard Overload Score 50 points in one game.
Darrelle Revis Award Return an interception for 100+ yards.
Vince Wilfork Award Score a fumble recovery TD with a Defensive Linemen.
Patrick Peterson Award Return a punt for a TD in OT.
Silver
Devin Hester Award Score a TD on a Kick Return.
Wes Welker Award Catch 16+ passes in one game with one player.
Matthew Stafford Award Pass for 520+ yards in one game with one player.
DeMarco Murray Award Rush for 253+ yards in a game with one player.
Sebastian Janikowski Award Kick a 60+ yard FG.
Drew Brees Award Complete 88% of your passes (minimum 20 attempts).
Calvin Johnson Award Gain 244+ yards receiving with one player.
Cleveland Browns Award Hold your opponent to 137 or fewer yards of total offense.
Buffalo Bills Award Record 10+ sacks as a team in one game.
Maurice Jones-Drew Award Score 4+ rushing TDs in a single game with 1 player.
Bronze
Cruz 'in the Field Catch a 90+ yard TD pass with Victor Cruz.
Jahvid Best Award Score on an 88+ yard TD run.
Honing Your Skills Complete a practice in Superstar Mode.
Demaryius Thomas Award Catch a game winning TD pass in OT.
Tim Tebow Award Rush for 118+ yards with your QB.
Safety Inspector Award Tackle the ball carrier in their own end zone.
Happy 21st EA SPORTS! Score 21 points in a game.
Arian Foster Award Rush for 168+ yards with a single player in a game.
Tom Brady Award Have a total offense of 519+ yards in a game.
Cam Newton Award Score 3 rushing TDs with a QB in a game.
Houston Texans Award Gain over 100+ yards rushing with 2 HBs in the same game.
Chopping Block Complete one season's final cut day in Franchise Mode.
Tactical Masher Win a player in FA bidding in Franchise Mode.
Future Hall of Famer? Create an NFL Superstar.
Thanks for reading this small post here on PS Vita CFW . Where you will find all the latest information about PS Vita Custom Firmware and PS Vita Homebrews . As soon any new information about PS Vita Custom Firmware or PS Vita Hacks are discover we will post the information here . So be careful with other site claiming to have PS Vita CFW available for download as most likely they are fake , You will not find any PS Vita ISO for download on this site . PS Vita Custom Firmware only provide downloads and information for PS Vita Hacks such as Custom Firmware and VHBL for PS Vita System . Thanks once again for reading this PS Vita CFW article . Any problems and or Question about any PS Vita hack or this post, Feel free to post in our comment section below or in our PS Vita CFW Forum where someone will do their best to help you out . Please remember that you will not find any PS Vita ISO or PS Vita CSO on this website .
  Instruction for Installation of .psspac file into your PS Vita System .
1 – Connect to a PC PS Vita
2 – Run the PS Dev Suite on the Vita
3 – Execute PS Vita Connector on your PC
4 – Press Refresh Devices, Vita PS select from the list
5 – Click Connect to device
6 – Choose PS VIta File.psspac
Incoming search terms:
ïîøóê³ áóäó÷ûí³ ô³ëüì ñìîòðåòü
1 67 madden 13 ps vita
пошукі будучыні аудіо
майбутні ігри на пс віта
nhl on ps vita
nfl ps vita
madden nfl 13 эмулятор
madden nfl 13 vita
madden nfl 13 cfw
madden 13 ps vita iso
is 2 player franchise mode on madden 13 available to download from psn
пошукі будучыні смотреть фильм
SHARE
Related posts about this topic

PS Vita Game
PS Vita VHBL