Google
Translation
Edit Translation
Pages
PS Vita CFW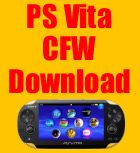 PS Vita VHBL

Categories

June 18, 2012 · Miko Ulloa · Jump to comments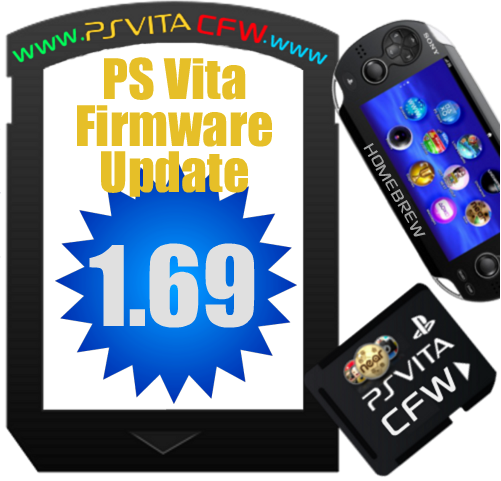 Description : PS Vita Firmware 1.69 is the latest Official PS Vita Firmware to be released by Sony PlayStation for PS Vita Owners . IF you own a PS Vita and want to stay up to date with the latest PS Vita Firmware, Then this latest Firmware update for the PS Vita is for you .
[Notification Alert] has been added as a feature under (Settings) > [Sound & Display]. You can select whether you want to display notification messages when you receive new notifications.

[After 10 Minutes] has been added as an option under (Settings) > [Power Save Settings] > [Auto Standby].

(New Activity) is now displayed on the LiveArea™ screen for a game when there is a new activity.
Depending on the language (and associated keyboard), you can now double tap (Shift) to enable the Caps Lock feature, in which you can enter uppercase letters sequentially. To clear the Caps Lock, tap (Shift) again.

Issues such as audio skipping and freezing of the game screen have been observed in some PlayStation®Vita format software. The issues are addressed in this version of the system software.
Version : 1.69
Developer : Sony PlayStation
So feel free to download the latest PS Vita Firmware Update 1.69 from our download section below or from Sony PlayStation Website , You could also update your PS Vita Firmware on your PS Vita as well . Feel free to choose the easiest way to update your PS Vita Firmware .
NOTICE TO PS VITA HOMEBREW COMMUNITY .
This latest PS Vita Firmware 1.69 patches VHBL that was working with on your PS Vita System , IF you like to used your PS Vita VHBL , Then is recommended NOT to update to the latest version , Doing so will disable the Vita Half Byte Loader from working on your PS Vita System ..
Here is what Developer Wololo had to say about this PS Vita Firmware and VHBL
Early reports confirm that this update does patch the Super Collapse 3 exploit. I can also guess with a high level of confidence that it does not bring anything else than that

If you want to keep VHBL working on your Super Collapse 3 game, I recommend you do not update for now.


Download 1

More info : Please note that here is currently NO PS Vita CFW 1.69 available at the moment and or any other PS Vita Custom Firmware for download, Bb careful with all those fake PS Vita CFW 1.69 you see online and or in Youtube as they are fake, AS soon any PS Vita Custom Firmware is release , We will post the information here right away .


Online News on the Web about this PS Vita Post
Thanks for reading this small post here on PS Vita CFW . Where you will find all the latest information about PS Vita Custom Firmware and PS Vita Homebrews .
Incoming search terms:
ps vita cfw 1 69
ps vita homebrew 1 69
psvita cfw 1 69
ps vita homebrew loader 1 69
ps vita 1 69 vita connector
ps vhbl
Parche 1 69 ps vita
opencma 1 69
cfw ps vita 1 69
ps vita cfw 1 69 download
hack ps vita 1 69
ps vita custom firmware 1 69
تنزيل كاستم 1 69 للps vita
ps vita firmware cfw
download cfw ps vita 1 69
psvita 1 69 cfw
vita custom firmware for 1 69
ps vita פריצה 1 69
ps vita homebrew version 1 69
ps vita v 1 69 cfw
SHARE
Related posts about this topic

PS Vita Game
PS Vita VHBL