Google
Translation
Edit Translation
Pages
PS Vita CFW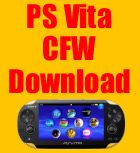 PS Vita VHBL

Categories

August 26, 2012 · Miko Ulloa · Jump to comments

Description : Tearaway a New PS Vita Game is set to be release to the PlayStation Vita Homebrew community later on this year according to Sony who has decided to show a little trailer about this pretty cool one of a kind PS Vita Game known as Tearaway which is being develop by Media Molecule the Developer behind the release of LittleBigPlanet . Feel free to read below for a bit more information about this PS Vita Game . This well done PS Vita Game will utilize all the features available on the PS Vita System as well as the touchscreen and rear touch-pad . According to the developers , A lot of work went into this game to be made exclusively for the PS Vita System and to utilize all the features that the PS Vita has to offer . Even though they did not mention a release date , Most likely the game will be made available in the First Quarter of 2013 if all goes well and on track with the development .
Sony PlayStation
Tearaway stars iota, a messenger from a paper dimension whose envelope head contains an urgent message to deliver…to you! In order to read yours, you'll need to take up the role of co-star and, together with iota, journey through the vibrant papery landscape – two buddies going on an epic adventure.
Tearaway is set in a world where everything is made of paper. The water, the trees, the land, all are made of paper, and gamers are set with the task to accompany a messenger called Iota on a perilous journey through the colorful paper dimension. You are more than the controller in this game, as you can effect the environment with your hands — literally. You can interact with the world and enemies using either the Vita's front or rear touch pad, while the other unique features of the system such as its mic and gyroscope are utilized during gameplay too.
Title : Tearaway
Version : First Initial Release
Developer/Publisher : Media Molecule


Download 1
Coming Soon to PSN

More info : Please note that you will not find any Tearaway ISO or Tearaway CSO for your PS Vita Here , We do not offer no such download on this site . Support the developer and purchase the game Tearaway if when it becomes available on the PSN . If a Demo for Tearaway is release then feel free to give it a try before purchasing it . Thanks for reading this PS Vita Game Tearaway for your PS Vita System .


Online News on the Web about this PS Vita Post
Thanks for reading this small post here on PS Vita CFW . Where you will find all the latest information about PS Vita Custom Firmware and PS Vita Homebrews . As soon any new information about PS Vita Custom Firmware or PS Vita Hacks are discover we will post the information here . So be careful with other site claiming to have PS Vita CFW available for download as most likely they are fake , You will not find any PS Vita ISO for download on this site . PS Vita Custom Firmware only provide downloads and information for PS Vita Hacks such as Custom Firmware and VHBL for PS Vita System . Thanks once again for reading this PS Vita CFW article . Any problems and or Question about any PS Vita hack or this post, Feel free to post in our comment section below or in our PS Vita CFW Forum where someone will do their best to help you out . Please remember that you will not find any PS Vita ISO or PS Vita CSO on this website .
  Instruction for Installation of .psspac file into your PS Vita System .
1 – Connect to a PC PS Vita
2 – Run the PS Dev Suite on the Vita
3 – Execute PS Vita Connector on your PC
4 – Press Refresh Devices, Vita PS select from the list
5 – Click Connect to device
6 – Choose PS VIta File.psspac
Incoming search terms:
1 81 psspac
psspac file into your PS Vita
psspac на ps vita
psspac на зы мшеф
TEARAWAY PS VITA RELEASE DATE
Мальчик конверт на PS Vita
первая CFW для PS Vita
SHARE
Related posts about this topic

PS Vita Game
PS Vita VHBL