Google
Translation
Edit Translation
Pages
PS Vita CFW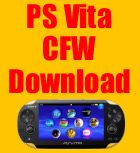 PS Vita VHBL

Categories

July 29, 2012 · Miko Ulloa · Jump to comments

Description : Frobisher Says a cool PS Vita Game has been available to the PlayStation Vita community since May 2nd of 2012 and was made available for free to PSN users . Even though this game is available for free via PSN, There is some cool DLC add-ons you could buy for the game itself, Below is a bit of information from Sony PlayStation Blog .
The game showcases all of the features of the Vita – from front and rear touch, to motion, camera, and face-detection, as well as traditional controls. It's designed specifically to be played with up to 8 friends, but you can play alone for high scores too, if you don't have any friends.

There are over 50 games, each with a unique art style – we worked with a large and diverse art team from all kinds of backgrounds, from comic books to pixel art, collage to medical illustration – so that as the games change, the art does too, spiraling players down into Frobisher's crazy, confusing world.

Frobisher Says! will be available to download on PS Vita with today's PlayStation Store update, and it's free. A DLC pack featuring 15 brand-new mini-games will also be released on May 2nd priced just €1.99/£1.59.
Title : Frobisher Says
Version : First Initial Release
Developer/Publisher : Ricky Haggett

Below is a Video Game trailer of this cool PS Vita Game known as Frobisher Says which is available to the PlayStation Vita community from PSN .

Download 1
Available on PSN

More info : Frobisher Says! is an exclusive app for PS Vita that challenges you to play a sequence of fast paced mini-games.
It's designed to make you use the full range of features that PS Vita has to offer. For instance, Frobisher might command you to scratch his back using the rear touch pad, face the North Pole or even smile for him.
You can experience Frobisher Says! in a single or multiplayer mode. Up to 12 players can pass one PS Vita between them as they play, join in the party and discover all that PS Vita has to offer.
Thanks for reading this small post here on PS Vita CFW . Where you will find all the latest information about PS Vita Custom Firmware and PS Vita Homebrews . As soon any new information about PS Vita Custom Firmware or PS Vita Hacks are discover we will post the information here . So be careful with other site claiming to have PS Vita CFW available for download as most likely they are fake , You will not find any PS Vita ISO for download on this site . PS Vita Custom Firmware only provide downloads and information for PS Vita Hacks such as Custom Firmware and VHBL for PS Vita System . Thanks once again for reading this PS Vita CFW article . Any problems and or Question about any PS Vita hack or this post, Feel free to post in our comment section below or in our PS Vita CFW Forum where someone will do their best to help you out . Please remember that you will not find any PS Vita ISO or PS Vita CSO on this website .
Incoming search terms:
фробишер говорит
игра фробишер говорит
скачать frobisher says на андроид
письпиигры робешр гаварит
играть в игру фробешр говорит
frobisher says
игра фробершер говорит
ps vita frobisher says
price of vita frobicsjer says
New Ps Vita Frobisher
frobisher says ps vita
фробишер говорит играть
SHARE
Related posts about this topic

PS Vita Game
PS Vita VHBL