Google
Translation
Edit Translation
Pages
PS Vita CFW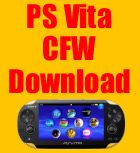 PS Vita VHBL

Categories

July 28, 2012 · Miko Ulloa · Jump to comments

Description : HackFight a PS Vita Homebrew Game is now available to the PlayStation Vita homebrew community . This cool PS Vita Homebrew Game known as HackFight was develop and release by a unknown Chinese PS Vita Dev a few days ago to the PlayStation Vita Homebrew community , This cool PSVita Homebrew game is pretty basic and has some cool graphics . The game is pretty decent to play and users that enjoy some cool fighting game will find this small game enjoyable . So go ahead and download this cool PS Vita Homebrew Game HackFight from our download section below, There you will find a download link for this PS Vita Homebrew Game for your PlayStation Vita System .
Developer Statement

This is a fighting game (?! This, too, the fighting game), regardless of when it is!
About to go and jump on the left and right control, press X to jump up after flying to knock (the first attack skill), placed at an angle to jump up triangle can kung fu kick.
Title : HackFight
Version : First Initial Release
Developer/Publisher : Unknown Chinese Developer
Source : http://bbs.tgbus.com/thread-3835513-1-1.html


Download 1
Download 2

Thanks for reading this small post here on PS Vita CFW . Where you will find all the latest information about PS Vita Custom Firmware and PS Vita Homebrews . As soon any new information about PS Vita Custom Firmware or PS Vita Hacks are discover we will post the information here . So be careful with other site claiming to have PS Vita CFW available for download as most likely they are fake , You will not find any PS Vita ISO for download on this site . PS Vita Custom Firmware only provide downloads and information for PS Vita Hacks such as Custom Firmware and VHBL for PS Vita System . Thanks once again for reading this PS Vita CFW article . Any problems and or Question about any PS Vita hack or this post, Feel free to post in our comment section below or in our PS Vita CFW Forum where someone will do their best to help you out . Please remember that you will not find any PS Vita ISO or PS Vita CSO on this website .
  Instruction for Installation of .psspac file into your PS Vita System .
1 – Connect to a PC PS Vita
2 – Run the PS Dev Suite on the Vita
3 – Execute PS Vita Connector on your PC
4 – Press Refresh Devices, Vita PS select from the list
5 – Click Connect to device
6 – Choose PS VIta File.psspac
Incoming search terms:
SHARE
Related posts about this topic

PS Vita Game
PS Vita VHBL