Google
Translation
Edit Translation
Pages
PS Vita CFW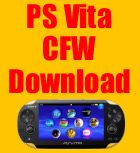 PS Vita VHBL

Categories

June 17, 2012 · Miko Ulloa · Jump to comments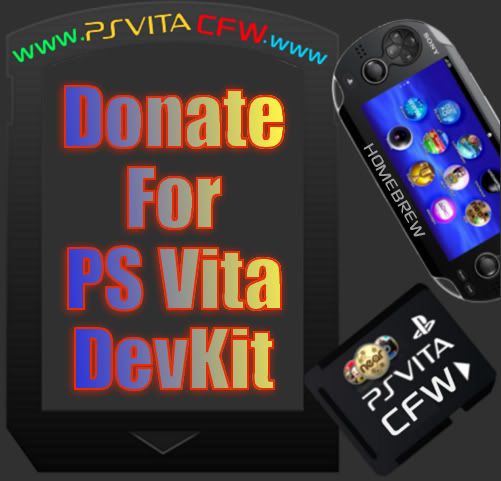 Here is your chance to help the PS Vita Homebrew community . If you are looking for ways to help out in the homebrew community for PSP Vita . Then here is your chance to help out a respected PS Vita Developer Get a DevKit to help create and make PS Vita Homebrew possible on the PS Vita . With the Vita DevKit , The developers will be able to exploit the PS Vita a bit more to make PS Vita Homebrew possible on the new PS Vita System . No ISO Loader will be develop nor released, But mainly be used to find ways of making Homebrew possible on the PS Vita , Here is a bit of more information from SKFU himself .
In the PlayStation3 scene, the progress went much easier since development kits and testkits are available to several developers. In the PS VITA scene there is no such kit available to any developer, yet.

So far we only have PSP emulator exploits which won't help much for the VITA progress at all, so I talked about the idea of a fund raising with active VITA developers and it was pretty welcomed, so we decided to start one right now.

With a PS VITA DevKit we will have the same advanatages which the PS3 kits brought due 2008:

- file system access
- unsigned code execution
- debugger possibility
- etc etc etc

To enhance the speed of the VITA research a development kit would help A LOT as you know. The kit will be shared with all trusted VITA developers so anyone has a piece of the cake to use it for the work done for you – the community.

The PS VITA DevKits have a license expire function which you might heard of. This causes the VITA to stop working after 3 months if official developers do not renew the license. Dont worry, we have a way around this already, else we would not ask

To prevent legel trouble for the one who will receive the kit, I can not offer a list of names here who contributes and supports this task, but rest assured that the right people will have access to it to finally bring the VITA scene progress forward!

The necessary sum is 2000€ which is:
1,900€ – devkit itself
100€ – shipping costs

The worldwide PlayStation scene community is very huge so we hope enough people want to see magic happens on the VITA and support this project with a small donation.
To Donate and or help out with SKFU PS VITA DevKit Fund Raising then please feel free to visit here http://streetskaterfu.blogspot.com/2012/06/vita-devkit-fund-raising.html
Incoming search terms:
devkit psvita
ps vita devkit
ps vita fund
psp vita iso cso
VITA DEVKIT
SHARE
Related posts about this topic

PS Vita Game
PS Vita VHBL