Google
Translation
Edit Translation
Pages
PS Vita CFW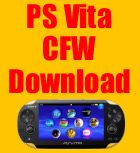 PS Vita VHBL

Categories

July 7, 2012 · Miko Ulloa · Jump to comments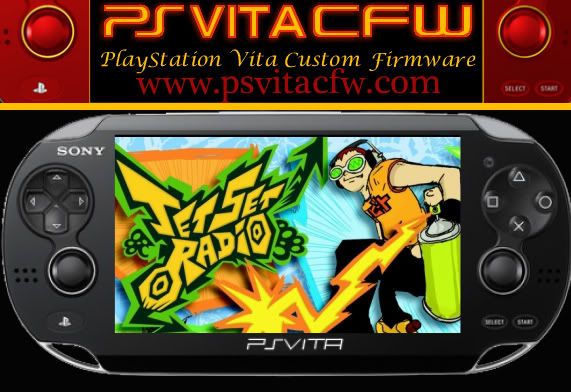 Description : Jet Set Radio HD is the next upcoming PS Vita game that is set to be release later this summer of 2012 according to online sources . If you have played this classic game on Sega Dreamcast when it was first introduce, Then you know is a pretty fun to play , The PS Vita version of Jet Set Radio HD will be in HD , So the graphics and game play will look much better and clearer that users will definite enjoy on their PS Vita System . For more information about this PS Vita Game Jet Set Radio also known as Jet Grind Radio in the US , feel free to read below .
Version : HD Version
Developer : Sega
Release Date : Q3 2012
SEGA today confirmed that much-loved Dreamcast classic Jet Set Radio will be coming to PlayStation®Vita Systems this summer, and will be playable for the first time at this year's Electronic Entertainment Expo in Los Angeles, California.

Jet Set Radio is an updated version of the celebrated SEGA Dreamcast original, featuring upgraded HD visuals paired with the original funky soundtrack that rocked the ears of gamers worldwide in 2000. The PlayStation Vita's unique features provide new ways for gamers to interact with the environments of Tokyo-to, from touch functionality that makes spraying graffiti more natural to Vita camera integration. Jet Set Radio for PlayStation Vita is a handheld version that loses nothing in the way of content or experience in comparison with its console and PC brethren.
So if Jet Set Radio HD is one of those game you are going to get for the PS Vita, Then feel free to get or from your favorite Gaming Store or from PSN once it becomes available to the PlayStation Network store this summer .

Below is a Video Game trailer of Jet Set Radio HD also known as Jet Grind Radio for the PS Vita, Hope you enjoy the game trailer and have a good ideal on how this PS Vita Game Jet Set Radio HD will look on the PlayStation Vita Game Handheld game console .

Download 1
Download Available via PSN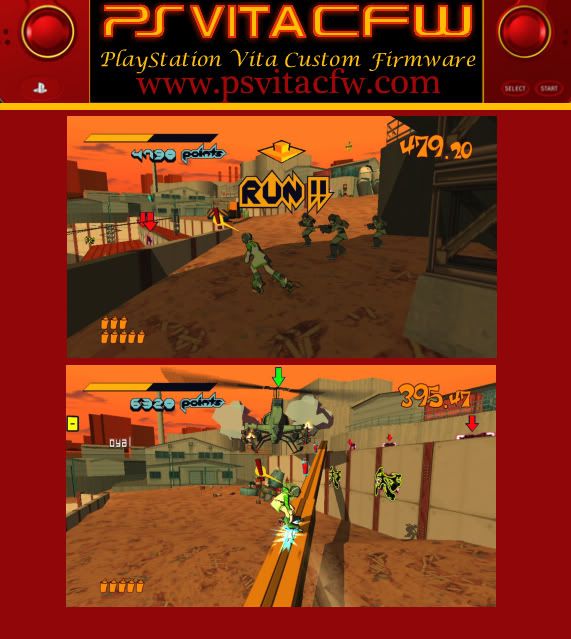 More info from edge-online.com about this PS Vita Game
Following February's announcement of an HD remake of Jet Set Radio HD for XBLA, PSN and PC, Sega has announced that it will also be bringing a version of the game to Vita. Graffiti – Jet Set Radio will be be playable at E3 this year and will feature HD visuals and the same soundtrack, but will incorporate new touch- and camera-based interfaces for making graffiti.
"The fan reaction to our recent reveal of Jet Set Radio has been incredible!" says Haruki Satomi, Sega's senior VP of digital business. "As Jet Set Radio is focused on creativity, the touch capabilities of the PlayStation Vita are proving to be a perfect fit."


Online News on the Web about this PS Vita Game Jet Set Radio HD
Thanks for reading this small post here on PS Vita CFW . Where you will find all the latest information about PS Vita Custom Firmware and PS Vita Homebrews .
Incoming search terms:
Translate googleusercontent com/translate_c?hl=pl
jet set radio ps vita
proximo juego de star wars ps vita
jet set radio vita release date
jet set radio vita hd release date
jet set radio
jet set radio hd vita hardcopies
jet set radio hd vita
jet set radio hd release date vita
jet set radio graffiti
제트셋라디오
SHARE
Related posts about this topic

PS Vita Game
PS Vita VHBL