Google
Translation
Edit Translation
Pages
PS Vita CFW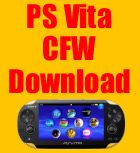 PS Vita VHBL

Categories

July 9, 2012 · Miko Ulloa · Jump to comments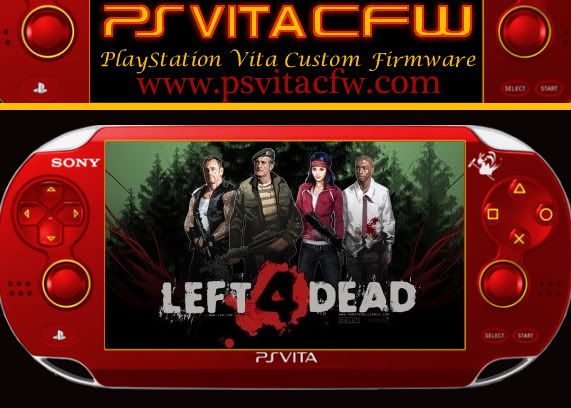 Description : Here is a little PS Vita hack a Youtube member was able to do with the help of PlayStation Mobile application . Left 4 Dead on PS Vita , Yep that is true, It seem a Youtube members digitalarts001 has uploaded a video of him playing his PC Game of Left 4 Dead on his newly own PS Vita System . This was possible using PlayStation Mobile that connects to a remote version of Windows on his PC Via his PS Vita via Wifi and or USB Data cable that comes with the PS Vita . Even though this is a pretty cool trick, It just matter of knowing how to use your PC to play the game via your PS Vita .
So now with his able to run certain PC Game that were not develop for the PS Vita that were made to run on Windows PC . So what does this means, If the developer of this pretty cool application does ever decide to release his little application or put a tutorial on how to run PC Games on the PS Vita via Wifi, Then pretty soon we will see a lot of users using their PS Vita to play some of their favorite PC Game on their PC . IF you are able to get your hands on PlayStation Mobile SDK , Then you will be able to play around with it and do some pretty cool stuff with it .
Below is what gamer site had to say about Left 4 Dead on PS Vita
The video's creator appears to have developed a homebrew app using PlayStation Mobile that connects to a remote version of Windows to run the game over a network virtually free of lag.

Formerly known as PlayStation Suite, PlayStation Mobile allows third-parties to develop applications for PlayStation-certified mobile devices, such as the PS Vita, the Xperia S smartphone and the Tablet S.
Here is what another PSP Dev Wololo had to say about this .
The game is not running on the vita, it is running on the dev's PC, and the result is streamed to the console, while the console's buttons are mapped to some specific keys on the PC. If you've ever used VNC, that's basically the idea.

Some people are amazed at how good it looks, and at how there is no ping, but that would be expected on a local network. Now don't get me wrong, this *is* an impressive technical achievement, but the author of these videos never claimed he was running the game on the vita. He actually explains in other videos on his youtube profile that he is running this on his PC, with comments such as this one:

yes, all you have to do is set up port forwarding on a router.

Below is a small little video about Left 4 Dead on PS Vita which was originally created by digitalarts001 who is the owner of this PS Vita Video .

Download 1
None available at the moment
Download 2
None Available at the moment

More info : If the developer behind the video of Left 4 Dead on PS Vita does decide to make his little hack know to the PlayStation Vita Homebrew community , Then it will be a good step in getting users to play not only PS Vita Games on their PSP but also PC Games as well . Stay tune as we tried to bring you more information about Left 4 Dead on PS Vita and or any other PC Game running on the PS Vita via this cool little hack .


Online News on the Web about this Left 4 Dead on PS Vita Post
Thanks for reading this small post here on PS Vita CFW . Where you will find all the latest information about PS Vita Custom Firmware and PS Vita Homebrews .
Incoming search terms:
left 4 dead ps vita
la 4 dead
ps vita suite development mapping to pc game
Ps vitA sdk left for dead download
Ps vita left for dead cfw 1 81
ps vita left 4 dead free
ps vita left 4 dead cfw
ps vita l4d
ps vita emulator for pc
ps vita 1 69 homebrew apps
left dead ps vita скачать
left 4 dead on ps vita
Left 4 dead 2 for ps vita
sol Vitogamme
SHARE
Related posts about this topic

PS Vita Game
PS Vita VHBL