Google
Translation
Edit Translation
Pages
PS Vita CFW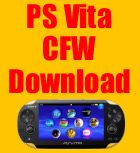 PS Vita VHBL

Categories

July 18, 2012 · Miko Ulloa · Jump to comments

Description : LIFE Thermo 0.3.2 is the latest PS Vita Homebrew Game to be made available to the PlayStation Vita Homebrew Community . This cool PS Vita Homebrew game known as LIFE Thermo 0.3.2 was made available by PlayStation Vita Dev Chinese developer which is currently unknown at the time . This cool PS vita Puzzle game homebrew has some pretty good graphics and gameplay that users will enjoy on their PS Vita System , but wait that is not all, This PS Vita Homebrew game is also compatible with any SONY Tablet S which is good news for those users that own one of this tablets and are looking for a cool Homebrew game for their PS Vita and or SONY Tablet S. Below you will find a bit more information about LIFE Thermo 0.3.2 for the PS Vita .
In our eagerness to go away Furnishing of new homebrew SDK programmed with the PlayStation Vita (PSMobile), today we have discovered a new one, which takes several months working HitakiDori Japanese developer, this is a game of life, which simulates the launch of the cells, life, and finally his death, his name is LIFE.Thermo and after many versions, is now in version 0.3.2. * In the game we can change the angle, to create life or to increase / slow down the cell life, but better we leave you a video where you see the application in action.
Download the file.
We started the PlayStation Suite Studio.
Open the file Life.Thermo_0.3.sln.
PS Vita connect to your PC and start the wizard in the console.
Select the PS Vita Studio Suite on the PlayStation in the upper left corner.
We give Run -> Start Without Debugging.
Title : LIFE Thermo 0.3.2
Version : 0.3.2
Developer/Publisher : N/A

Here you will see a cool Video game play of this PS Vita Homebrew Game LIFE Thermo 0.3.2 on Sony Tablet S which is also compatible with the PS Vita System , This Video was uploaded by Youtube member Take Metan .

Download 1
Download 2

More info original Dexcription
火焚き鳥 @HitakiDori さんが PS Mobile(旧 PS Suite) SDK で作成した LIFE.Thermo 0.3.2(LIFEGAME の拡張版) を SONY Tablet S で動かしました。
- 撮影は SONY のデジカメ DSC-WX100。
- ソースは以下で公開されています → http://sky.geocities.jp/gh_lapwing/
- BGM はフリー素材を使わせていただきました → "千年の追憶" 秋山裕和さん http://www.hmix.net/
- 1つ前のバージョン(0.2.3)の動画 → http://youtu.be/8oFMl2KQpuc
Translated to English
Mr. @ HitakiDori bird was moved by SONY Tablet S a (an enhanced version of the LIFEGAME) LIFE.Thermo 0.3.2 that you created in the SDK (PS Suite old) PS Mobile-fired fire.
- Shoot digital camera DSC-WX100 of SONY.
- → http://sky.geocities.jp/gh_lapwing/ sources have been published in the following
- BGM is http://www.hmix.net/ Mr. Hirokazu Akiyama, "Reminiscences of a thousand years" → I was allowed to use the material free
- The previous version of Video 1 → http://youtu.be/8oFMl2KQpuc (0.2.3)
Thanks for reading this small post here on PS Vita CFW . Where you will find all the latest information about PS Vita Custom Firmware and PS Vita Homebrews . As soon any new information about PS Vita Custom Firmware or PS Vita Hacks are discover we will post the information here . So be careful with other site claiming to have PS Vita CFW available for download as most likely they are fake , You will not find any PS Vita ISO for download on this site . PS Vita Custom Firmware only provide downloads and information for PS Vita Hacks such as Custom Firmware and VHBL for PS Vita System . Thanks once again for reading this PS Vita CFW article . Any problems and or Question about any PS Vita hack or this post, Feel free to post in our comment section below or in our PS Vita CFW Forum where someone will do their best to help you out .
Incoming search terms:
modifica psvita cfw
sony ps vita homebrew
life thermo ps vita
cai homebrew cho ps vi
GAME LIFE PS VITA
remote desktop sa ps vita
готовые sln для psvita sdk
SHARE
Related posts about this topic

PS Vita Game
PS Vita VHBL