Google
Translation
Edit Translation
Pages
PS Vita CFW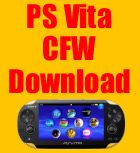 PS Vita VHBL

Categories

January 6, 2012 · Miko Ulloa · Jump to comments

Description : OpenCMA r3 has just been released . OpenCMA r3 a Content Manager Assistant is the latest PS Vita Homebrew Application tool to be release by PSP Developer Team PRO Firmware . This cool application that you run on your PC , Will help bypass the PS Vita firmware check that Content Manager Assistant perform everytime you connect your PS Vita to your PC . This cool utility will bypass the firmware check and will not let any information about your firmware go through . This is a good utility and one that will come in handy once the PS Vita has been fully hack and PS Vita Custom Firmware are release .
So go ahead and download this cool PS Vita Homebrew Application known as OpenCMA r3 from our download section below. There you will find 2 download location for this PS Vita Homebrew application known as Open CMA r3 for your PS Vita and Windows PC . IF you have any issue what so ever with Open CMA r3 and it's feature, Then feel free to post in our comment section below or in our PS Vita CFW Support forum where someone will do their best to help you out with any issue you might be having with OpenCMA r3 and it's feature . Please note that this PS Vita Firmware Check Bypass is for your Windows PC that you used to connect your PS Vita to Content Manager Assistant .
Title : OpenCMA r3
Version : Revision 3
Developer : PRO Firmware Team

Download 1
http://pspcfw.com/dl/download.php?file=31OpenCMA%20r3.rar
Download 2
http://www.megaupload.com/?d=PWO1HDS8

More info : Thanks for downloading this cool PS Vita Homebrew Application for your PS Vita . This is one cool application that will for sure come in handy and users will enjoy . This is the latest version available from PRO Firmware and was release on Jan – 6 – 2012 . Please keep a eye out as we will tried our best to bring you all the latest information and update available for this newly release homebrew known as OpenCMA r3 for the PS Vita Homebrew Community .
Incoming search terms:
OpenCMA
opencma r3
ps vita-homebrew-aufbereiter 1 0
open cma
psp vita firmware 1 06 content manager keeps asking for update
open cma r3
скачать OpenCMA для PSVita для 1 81
cma ps vita
ps vita opencma r3
ps vita cma hack 1 69
ps vita cma
ps vita san andreas download
psv vmenu r3 copy iso
щзутСЬФ
скачать opencma_r3
скачать Open CMA 1 80 исправление ошибок
vita tools 1 05b exe
vita cma 2 00 не работает
vita cma 2 00 íå ðàáîòàåò
rapidshare ps vita content manager
SHARE
Related posts about this topic

PS Vita Game
PS Vita VHBL