Google
Translation
Edit Translation
Pages
PS Vita CFW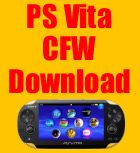 PS Vita VHBL

Categories

December 29, 2011 · Miko Ulloa · Jump to comments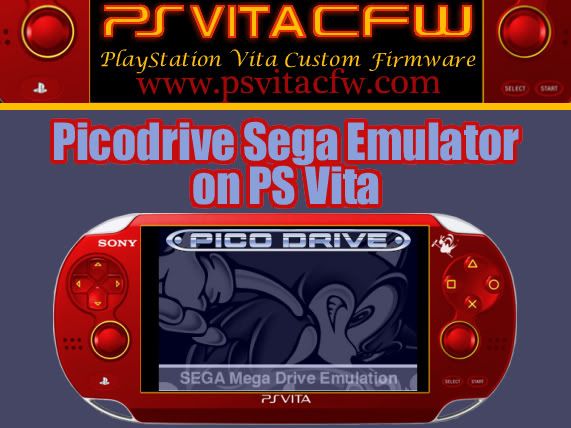 Description : Picodrive Sega Emulator on PS Vita has now been able to run on the PS Vita through the HBL by PSP developer wololo. This is agood news for those users who are wondering how the PS Vita is doing in the PS Vita homebrew Community . Well with this latest news about Wololo running Picodrive Sega Emulator on the new PS Vita is good news for those of us wondering about homebrew community stand on the PS Vita .
PSP Developer and Blogger Wololo was able to get this Sega Emulator known as Picodrive to run on the PS Vita with a bit of work, But the final result turn out that was good as you could see from the video below that it was possible to run certain things that were made available for the PSP to be able to run on the PS Vita .
However, there has not been any news about the exploit being publish or the developer releasing any files regarding this pretty cool Sega Emulator on the PS Vita . Wololo has confirm that this latest Sega Emulator was run on PS Vita Latest Firmware which was 1.51 release just a few days ago . So will this mean that we soon will see a PS Vita Homebrew available in the near future . Well with all the information and playing around of the PS Vita by the homebrew community . Is only matter of time before someone officially release a true PS Vita Homebrew . But till that day come, We don't have much to do but just hope for the best .
Below is a snippet of Wololo Post about Picodrive Sega Emulator on PS Vita
This is technically HBL rising from the deads, running on the PS Vita, and loading the picodrive emulator. Usually I would show you the entire loading process, but you'll understand that some of the things I do (in particular the exploit used) need to be kept under wraps until the whole thing is made public (if it is ever made public, read more below). I hope however that given my reputation on the PSP scene this won't be categorized as a fake, please understand that I can't show much this time. Picodrive is one of the easiest homebrews to run on HBL for some reason, that's why I'm using it in my test.

People who've used HBL a lot in its early days will recognize the sound glitch, this is some 22kHz sound being played at 44kHz, or the other way around, I can never remember. That's because the PSP emulator is using PSP's firmware 6.60, for which HBL's syscall estimation code seems to be a bit useless. (I am still pending some reply from Teck4 to see if it would make sense to "officially" involve more hackers on this port, and see if we can fix those syscalls problems. For now, as far as I know I'm the only one who made it that far on the Vita, and I feel kind of lonely on this new hacking scene . Continue Reading More Here


Download 1
Not Available
Download 2
Not Available

More info : Any new news we here about Picodrive Sega Emulator on PS Vita will be posted here . So keep a eye out as we tried to bring you more information about this Picodrive Sega Emulator on PS Vita which was first presented to you by Wololo . Thanks for reading this post and hope to see you again here on PS Vita CFW .

Online News on the Web about this PS Vita Post Picodrive Sega Emulator on PS Vita
Incoming search terms:
в чём плюсы psvita
picodrive sega emulator ps vita download
picodrive ps vita
эмулятор для ps vita
installer hbl r 141 ps vita 1 69
wololo ps vita 1 69
скачать прошивку на psvita
скачать эмулятор ps vita
скачать picodrive lkz зы мшеф
скачать эмулятор ps vita depositefile
скачать picodrive для PS vita
рабочая ссылка на эмулятор PS Vita
прошивка для psvita
порно на ps vita
ps vita эмулятор
ýìóëÿòîð àíäðîèä äëÿ ps vita
wololo ps vita instructions
wololo cfw
эмуляторы для ps vita vhbl
скачать эмулятор ps vita на pc
SHARE
Related posts about this topic

PS Vita Game
PS Vita VHBL