Google
Translation
Edit Translation
Pages
PS Vita CFW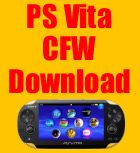 PS Vita VHBL

Categories

October 19, 2011 · Miko Ulloa · Jump to comments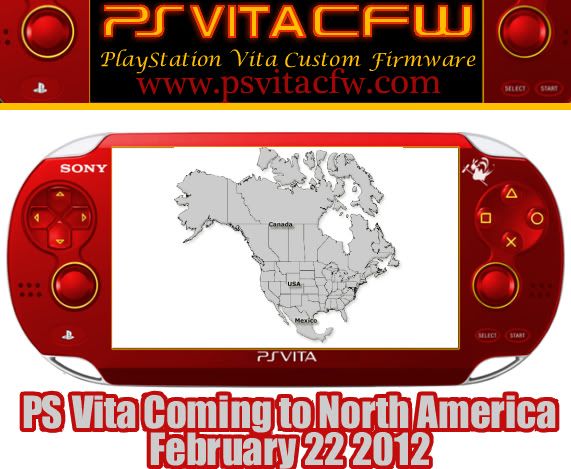 PS Vita Coming to North America on February 22 2012 according to Sony Entertainment Corporation who made the announcement today . So this is good news for North America PlayStation Users who were wondering when the PS Vita will be release . Now with Sony Confirmation about the release date of PS Vita for North America , we can now rest knowing when us north American will be able to publish the PS Vita . More information about this announcement could be found herehttp://blog.us.playstation.com/2011/10/18/get-ready-ps-vita-is-coming-february-22nd/
I guess the United State of America and Canada will now be able to purchase the PS Vita on February 22 of 2012 . Which is good news knowing that users were waiting for the good news . However, The price seem to be the same and has not been change since first being announce a few months ago .
Below is a PlayStation Vita Trailer for your viewing .
So now that you have seen the PS Vita Trailer what do you think about the PS Vita . Will you be purchasing it once PS Vita Comes to North America February 22 2012 ? Well I already been pre-order a copy, But I guess I don't have a choice but to wait till next year for the PS Vita release . However, I guess Japanese PS Vita users will be able to enjoy the PS VIta 2 months earlier then us North American as the PS Vita go one sale on Japan in December .
==================================================================
PlayStation Vita 3G/Wi-Fi Model Crystal Black
==================================================================
Product name PlayStation Vita 3G/Wi-Fi Model Crystal Black
Product code PCH-1101 AA01
Release date February 22, 2012
MSRP $299.99
Included — PlayStation Vita 3G/Wi-Fi model x1
— USB cable x1
— AC adaptor x1
— Power cord x1
— Printed materials x1
— SIM card x1 (Inserted in the system)
==================================================================
==================================================================
PlayStation Vita Wi-Fi Model Crystal Black
==================================================================
Product name PlayStation Vita Wi-Fi Model Crystal Black
Product code U.S. & Canada: PCH-1001 ZA01
LATAM: PCH-1010 ZA01
Release date February 22, 2012
MSRP $249.99
Included — PlayStation Vita Wi-Fi model x1
— USB cable x1
— AC adaptor x1
— Power cord x1
— Printed materials x1
==================================================================
So if you have not order your PS Vita then stop by our PS Vita CFW Store to Pre-order your copy of the PS Vita . Feel free to visit our store here http://psvitacfw.com/store
Online News on the web about PS Vita Coming to North America February 22 2012
Incoming search terms:
Mapa Ameryki Pnocnej
разблокировка sony psvita pch-1101
Модель PCH -1001 ZA01
Каланізацыя Паўночнай Амерыкі
инструкция по эксплуатации Play Station Vita PCH-1101
инструкция PCH-1101
where can i insert the sim card of my psp vita pch 1001
sony playstation vita pch-1101 wi-fi 3g caracteristicas
PSVITA PCH-1010 Инструкция
psvita 1101
psp vita pch-1001
pch-1101 sim карта не действительна
Հյուսիսային Ամերիկա
SHARE
Related posts about this topic

PS Vita Game
PS Vita VHBL