Google
Translation
Edit Translation
Pages
PS Vita CFW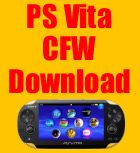 PS Vita VHBL

Categories

April 4, 2012 · Miko Ulloa · Jump to comments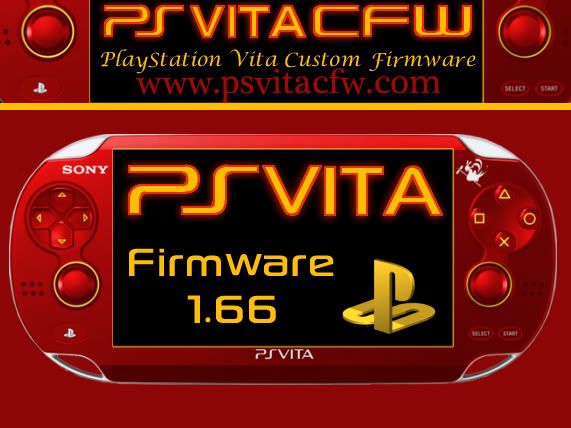 Description : PS Vita Firmware 1.66 is now available to the PS vita Homebrew Community . PS Vita Firmware 1.66 is the latest Official PS Vita Firmware to be made available to the PlayStation Community by Sony PlayStation . This latest update offer a bit more security features for the PS vita as well as some added features . This PS Vita Firmware 1.66 also fixes a issue which was found in previous version which was 1.65 that Sony decided to pull back right soon after it's released .
It has been confirm that PS Vita Firmware 1.66 does patch VHBL , So if you are using VHBL on your PS Vita , Then is recommended not to update as it will patch your PS Vita to prevent VHBL to be run via the old exploit found on the PSP Games .
This is what the developer behind the released of VHBL had to say about the released of PS Vita Firmware 1.66 and VHBL .
Apparently, this firmware patches both Motorstorm and Everybody's tennis exploits used to run VHBL(I haven't tested yet). Update at your own risk. Reports also say that SKFU's Vita pr0xy allows you to spoof your firmware version, in order to access the psn store without updating, so you don't have to update immediately unless you need all of PSN's services.
So if you are not running any VHBL on your PS VIta and will like to stay up to date , Then go ahead and download PS Vita Firmware 1.66 via our download section or from your PS Vita itself via the system update . Where users will be able to update to the latest PS Vita firmware via their PS Vita system .
Version : 1.66
Developer : Sony PlayStation
Changes for PS Vita Firmware 1.66
The [System Music] setting in Settings > [Sound & Display] now affects BGM in PS Store, near and Sign-Up screens as well as the Home menu.

When searching for location data, users now have the option to 'Retry' and 'Cancel' when a failure occurs.

A progress bar is introduced for application installation.

A direct link to PlayStation Store is made available for new applications that users may discover on near.

Users can now update data at any time within near, provided they are within the same location.
The display time of notification alerts has been reduced from 5 seconds to 3 seconds.
Functional improvements have been made in the following games and applications: Unit 13, Gravity Daze, near.


Download 1
Coming Soon
Download 2
Coming Soon

More info : Since the released of PS Vita Firmware 1.66 , There has been no confirm PS Vita CFW 1.66 or any PS Vita Homebrew loader for PS Vita Firmware 1.66 at the moment . So be careful if anyone tells you via youtube that they have a PS Vita Custom Firmware 1.66 or PS Vita CFW 1.65 for download , As they are fake . Whenever someone confirm and or released any PS Vita Custom Firmware we will pblish it here and give you a quick heads up about it .
Thanks for reading this small post here on psvitacfw.com . Where you will find all the latest information about PS Vita Custom Firmware and PS Vita Homebrews .
Incoming search terms:
vitacom 1 12
psvita update 1 66
download ps vita firmware 1 66
Vhbl 1 66
vita homebrew 1 66
Psvita 1 66 cfw
ps vita firmware 1 66 download
ps vita cfw 1 66
PlayStation Vita 1 66 firmware
how to get homebrew on psvita 1 66
vs vita homebrew 1 66
SHARE
Related posts about this topic

PS Vita Game
PS Vita VHBL