Google
Translation
Edit Translation
Pages
PS Vita CFW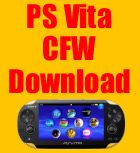 PS Vita VHBL

Categories

November 21, 2011 · Miko Ulloa · Jump to comments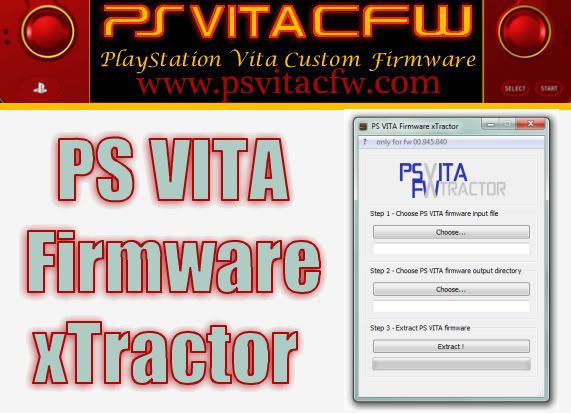 Description : PS VITA Firmware xTractor is a pretty cool simple firmware extractor application PS Vita Developer streetskaterfu has decided to release to the PS Vita Homebrew Community . I guess this is the first unofficial PS Vita Homebrew application to be release .
So what is PS VITA Firmware xTractor ? This PS Vita Extraction tool will let you view the content from PS Vita Firmware 00.945.040 according to the developer who has decided to release this too .
Here is a quick description from the developer about the release of PS VITA Firmware xTractor
For now it only works with firmware 00.945.040, tho surely I will update it sooner or later.

Just a short info about the firmware itself, it is not unencrypted like the PS3 ones.

The tool is ment for those who will join the VITA scene as a little sign that you are not alone
Please note that PS VITA Firmware xTractor is supposed to be run on Windows 32bit OS , Might work with 64bit . So remember you need Windows , Sorry not compatible with MAC unless able to run .exe file on it .
Title : PS VITA Firmware xTractor
Version : First Release
Developer Publisher : streetskaterfu
Homepage : Visit Site

Location 1 – http://pspcfw.com/dl/download.php?file=758PSVITA-Firmware-xTractor.rar
Location 2 – http://www.megaupload.com/?d=65KS1TH8
Incoming search terms:
lamecraft firmware 1 69 ps vita
firmware para liberar psvita
psvita xtractor
PS Vita Firmware xTractor Homebrew
ps vita firmware xtractor 2 01
PS VITA EXTRACTOR
ps vita cfw xtractor
ps vita cfw 1 69 rar password
ps vita 1 69 cfw download no password
how to download ps vita fw xtractor
vhbl psvita 1 69 august download
SHARE
Related posts about this topic

PS Vita Game
PS Vita VHBL