Google
Translation
Edit Translation
Pages
PS Vita CFW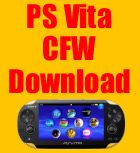 PS Vita VHBL

Categories

March 21, 2012 · Miko Ulloa · Jump to comments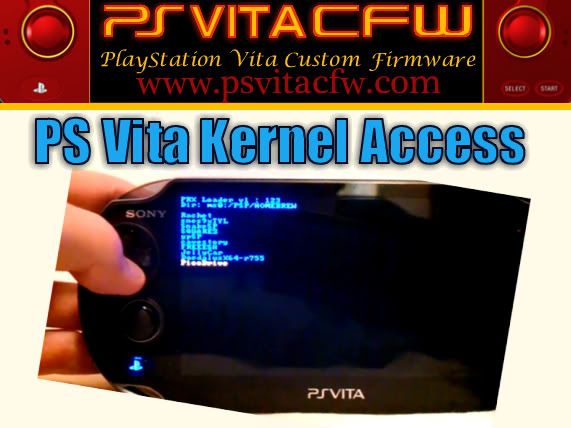 Description : PS Vita Kernel Access finally has arrived , This is good news for the PlayStation Vita Homebrew Community . Finally a respected PSP Developer known as Davee has released a video showing the PS Vita running a ISO PSP game via the PSP Emulator from within PS Vita .
The Video you will see below is title PS Vita PSP HEN which was uploaded by Davee himself . So I guess we will pretty soon see a PSP homebrew loader and or a PSP ISO Loader for the PS Vita System itself in the near future .
However, There has been no mention of any released of PSP Kernel Access for PS Vita at the moment, But with the released of this video, It seem the developer himself will probably released a working version of his PS Vita Kernel Access known as PS Vita PSP HEN to the PlayStation Vita Homebrew Community .

This Video here playing now PS Vita Kernel Access is own by PSP Developer Davee

Download 1
None Available
Download 2
None Available

More info : Thanks for watching the video below which was uploaded by PSP Dev Davee who has decided to released this video to show his accomplishment on accessing the PSP Kernel access on PS Vita via the PSP Emulator . Hopefully in the next coming weeks, We will see a new PS Vita CFW or PSP ISO Loader for the PS Vita . However, This does not change anything with the VHBL which is currently being ported and soon to be released to the PlayStation Homebrew community for PS Vita owners . Please do note, That even though Kernel Access is now possible on the PSP , The real Kernel Access is actually via the PSP Emulator Kernel itself and not the PS Vita Kernel, Sorry about the confusion ..
Below is a bit of information about this PS Vita Kernel Access that the VHBL developer Wololo had to say about this .
The video shows a minimalist interface called "PRX Loader" which seems to be used to run the homebrews. No word from Davee yet on a release date.

The end of the video also shows some gameplay of Ratchet and Clank, which indicates Davee already has PSP isos working to some extent on this exploit.

I don't know what impact this will have on wth's release for VHBL. We had actually started the process, but Davee's work might make VHBL fairly irrelevant. I'll try to contact the involved people to know what to do next about that.
Thanks for reading this small post here on psvitacfw.com . Where you will find all the latest information about PS Vita Custom Firmware and PS Vita Homebrews .
Incoming search terms:
ps vita kernel access download
prx loader ps vita download
davee ps vita
paginas para descargar iso loader ps vita
psvita cfw iso
ps vita kernel cfw
ps vita playing psp iso
ps vita running iso
psp iso loader vita
psvita Android kernel
psvita iso loader kernal
run isos in psvita
ps vita kernel
ps vita kernal
cfw psvita pspiso
PRX Loader & psvita
PRX Loader ps VITA
ps vita cfw 6 60 tn-b cfe
ps vita cfw iso loader
SHARE
Related posts about this topic

PS Vita Game
PS Vita VHBL