Google
Translation
Edit Translation
Pages
PS Vita CFW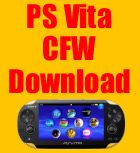 PS Vita VHBL

Categories

July 14, 2012 · Miko Ulloa · Jump to comments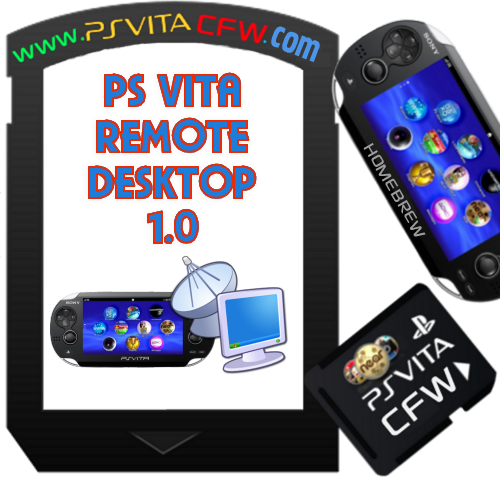 Description : PS Vita Remote Desktop 1.0 is the latest PS Vita Homebrew application to be made available to the PlayStation Vita Homebrew community . This cool PS Vita App known as PS Vita Remote Desktop 1.0 was develop and release by PS Vita Dev melfice002 who has decided to release his first pretty cool Remote Desktop application for the PS Vita System .
So what is PS Vita Remote Desktop 1.0 ? Well just like the state, A cool small Remote Desktop application that will let your PS Vita connect to your PC via remote .. Cool right , Even though this PS Vita Homebrew Application is not 100 percent complete , It main function to connect remotely is, So hopefully as more release are made available it will get much better.. Well below is a bit more information of that the developer had to say about this cool PS Vita Homebrew Application .
PS Vita Remote Deskop, an application that allows you access your computer remotely using the PS Vita, by translating the PS Vita's input to keyboard/mouse input.
System Requirement:

Windows 7 (haven't tried this on XP or Vista)
.net Frame work 3.5 above
PlayStaion Mobile SDK 0.99 for PC
PlayStation Mobile Dev Assistant 0.99 for PS Vita

How to Install
1. download the program from our download section below .
2. extract the PS VITA REMOTE DESKTOP.rar
3. load and install "VitaRemoteClient" using the PSM Studio.
4. locate "VitaRemoteServer.exe" from the "VitaRemoteServer folder", run the server.
5. windows security alert will appear, select allow access.
6. a ballon tooltip will appear showing the computer's Ip address
input the ip address to your vita then tap connect.
Controls

D pad = arrows keys;
Left Analog stick = W, A, S, D;
Right Analog Stick = Mouse Movement;
Gyro X and Y axis only = mouse movement;
accelerometer X axis only = A, D;
Lbutton = U;
Rbutton= O;
Square = J;
Cross = K;
Circle = L;
start = numpad0;
select= show/hide mouse cursor;
TouchScreen "don't function well still working on it."
Tap = executes a left mouse click;
double tap = executes a left mouse double click;
Draging with one finger = moves the mouse;
Draging with two fingers = moves the view port;
Max Resolution 480 x 270;
lowest Resolution 400×200;
Audio not yet available
definining key inputnot yet available
the program is 30% complete but it's working.
Title : PS Vita Remote Desktop 1.0
Version : 1.0
Developer/Publisher : melfice002


Download 1
Download 2

More info : about this PS Vita Remote Desktop 1.0 and the original source could be found here http://community.eu.playstation.com/t5/Community-Lounge/PS-Vita-Remote-Desktop/td-p/16562147
Thanks for reading this small post here on PS Vita CFW . Where you will find all the latest information about PS Vita Custom Firmware and PS Vita Homebrews . As soon any new information about PS Vita Custom Firmware or PS Vita Hacks are discover we will post the information here . So be careful with other site claiming to have PS Vita CFW available for download as most likely they are fake , You will not find any PS Vita ISO for download on this site . PS Vita Custom Firmware only provide downloads and information for PS Vita Hacks such as Custom Firmware and VHBL for PS Vita System . Thanks once again for reading this PS Vita CFW article . Any problems and or Question about any PS Vita hack or this post, Feel free to post in our comment section below or in our PS Vita CFW Forum where someone will do their best to help you out .
Incoming search terms:
ps vita remote desktop
ps vita remote desktop download
ps vita remote desktop скачать
psvita リモートデスクトップ
guida ps vita remote desktop
load and install vitaremoteclient using the psm studio
remote desktop psvita
ps vita pc remote
ps vita remote desktop 1 0
how to install homebrew ps vita
remote desktop ps vita
remote desktop ps vita telecharger
remote desktop ps vita 1 67
remote desktop on playstation vita
psvita リモートディスクトップ
PS Vita Remote Desktop 下载
psvita remote
psvita naujienos
psvita cfw remote desktop
psm assistant ps vita modded
SHARE
Related posts about this topic

PS Vita Game
PS Vita VHBL