Google
Translation
Edit Translation
Pages
PS Vita CFW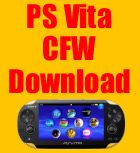 PS Vita VHBL

Categories

March 19, 2012 · Miko Ulloa · Jump to comments

Description : PSN INFINITY 2.0 is now available to the PS Vita Homebrew Community . This latest release of SKFU's application known as PSN INFINITY 2.0 was made available to the homebrew community a few hours ago . Below is a bit information from the developer about PSN INFINITY 2.0 and it's features that are included in this release .
This version is released as public beta. Completing the app and including all functions I want it to have will take several weeks but the main function aka browsing the PSN stores is already working.
Version : 2.0
Developer : SKFU
To Donate SKFU feel free to visit Here


Download location for PSN INFINITY 2.0
Download Location for OpenSSL + VC Redists
http://www.slproweb.com/products/Win32OpenSSL.html

More info : Thanks for downloading PSN INFINITY 2.0 for your PS Vita and PSN Needs , If you have any issue what so ever with this PS Vita Tool , Then feel free to post in our comment section and or forum for further help with your issue and or question ..
From The Developer SKFU
I will give you a sneak preview about the functions I focus to add soon:

100% PSN PC client
linux and MAC version
finish the search function
download PKG for guest account
add comic & video stores support
activate/deactivate your consoles remotly
complete account management on PC (like on PS3)
change your PSN Online ID (like in japanese region accounts)
bring back PC to PS3 messaging (if we'll ever get xi-passphrase back)
etc etc etc…

If you reach error 99, please install the VC redistributables and OpenSSL.
If you find any bugs or have suggestions don't hesitate to e-mail me: (skfuinfo@gmail.com).

This application is made for research and investigation.
There is no intention to use it for piracy!
Thanks for reading this small post here on psvitacfw.com . Where you will find all the latest information about PS Vita Custom Firmware and PS Vita Homebrews .
Incoming search terms:
psn infinity
psn infinity 2 0
ps vita cfw 2 0
vhbl for firmware 2 0
s4inexcraft 1 9 redstone fonction
Psn infinity psvita
psn infinity 2 0 download
PSN Infinity 2 0 ( baixando os PKG de PS Vita )
ps vita disgaea 3 psn homebrew
vita cfw on 2 0
SHARE
Related posts about this topic

PS Vita Game
PS Vita VHBL