Google
Translation
Edit Translation
Pages
PS Vita CFW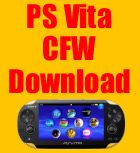 PS Vita VHBL

Categories

March 14, 2012 · Miko Ulloa · Jump to comments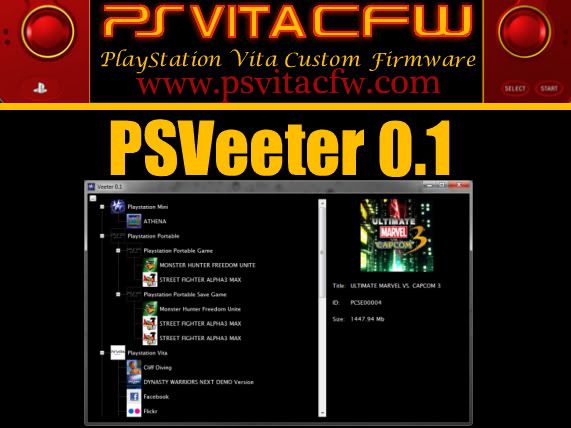 Description : PSVeeter 0.1 is the latest PS Vita Homebrew Application to be released for PC users . This cool Windows PC Application program known as PSVeeter 0.1 will help users delete backup content of their PS Vita with ease . This cool Application known as PSVeeter 0.1 is best to be used with CMA ( Content Manager Assistant ) From Sony PlayStation .
So go ahead and give this pretty cool application known as PSVeeter 0.1 a tried by downloading from our download section below, There you will find a few download links for the Application . If you have any issue with this download and or program, Then feel free to post in our comment section below or in our PS Vita CFW forum where someone in the community will hopefully do their best to help you out and solved your issue if possible .
Version : 0.1
Developer : Phexe


Download 1
Download 2

More info :
What can it do at the moment?

View

Playstation Minis

Playstation Portable & Save Games

Playstation Vita Games & Apps

Delete Individually via Right clicking name

Shows the Title, the Playstation ID Code and the Size of the Game/App

Automatically retrieve the path to your Vita Directory from Registry

If Sony's Content Manager Assistant is not installed or set up, you can specify a directory to use
Known Issues

Has trouble deleting item if Icon is in use by windows explorer. You can rememdy this by either restarting your PC or Explorer.exe (Windows Issue)
Thanks for reading this small post here on psvitacfw.com . Where you will find all the latest information about PS Vita Custom Firmware and PS Vita Homebrews .
Incoming search terms:
how to use psveeter
psvita cfw 最新
Où télécharger PSVeeter
ps vita 1 81 proxy
psveeter games
psveeter psvita
SHARE
Related posts about this topic

PS Vita Game
PS Vita VHBL