Google
Translation
Edit Translation
Pages
PS Vita CFW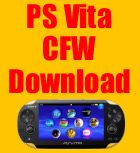 PS Vita VHBL

Categories

June 16, 2011 · Miko Ulloa · Jump to comments
Here is a quick look of the PSVITA Trademark Filling which was posted a few days ago on a few site confirming the new Sony Playstation Portable known as PS Vita . This PS Vita Trademark Filling was filled via Trademarks and Design Registration Office of the European Union 03/06/2011 according to the filling date posted on the application .
So I guess we knew NGP was not going to be the official name but just a codename for the next upcoming Playstation Portable System . Mostly all users in the homebrew community that that the new name would have been PSP2 as some have suggested a few years ago . But I guess is now official ever since the release of this document and E3 that the new Playstation Portable will be called PS Vita .
So what do you think about the name PSVita ? Do you think is a catchy name or will users get confuse the first few times calling it PSVista ? Well only time will tell, But pretty lately the first few time writing and saying I have pronounce it as PSVista (LOL) .
Incoming search terms:
SHARE
Related posts about this topic

PS Vita Game
PS Vita VHBL