Google
Translation
Edit Translation
Pages
PS Vita CFW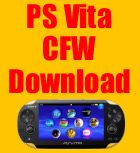 PS Vita VHBL

Categories

July 28, 2012 · Miko Ulloa · Jump to comments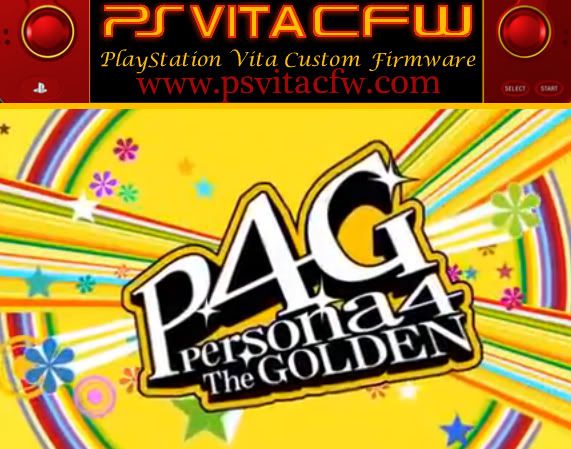 Description : Shin Megami Tensei Persona 4 Golden a cool role-playing PS Vita Game is set to be release later on this year , IF you remember back in 2008 when Shin Megami Tensei Persona 4 first came out for the PS2 system it was one of the best selling and most role-playing game to ever come out, Now this updated graqphics version of Shin Megami Tensei Persona 4 Golden is set to be made available to the PlayStation Vita Community later on this year according to Sony . Below you will find a bit more information about this PS Vita Game .
Some of the features found in this game
Two new Social Links: Marie, a Persona 4 Golden exclusive character, and Adachi. Both Social Links can unlock new contents on story, such as new dungeon and additional scenes for all ending types (Bad/Good/True)
New Difficulty levels, similar to Persona 3 Portable. On New Game+, player can change and even customize the difficulty levels on config menu.
Additional voice over dialog.
Chie and Teddie have new voices in the English versions .
New animated cutscenes.
More Personas, including new Ultimate Personas for the Investigation Team.
New areas, such as a beach and a ski resort. Okina City, which was only seen during certain Social Link scenes, is now accessible.
New events, such as a Halloween event and a skiing trip.
Player can explore Inaba on evening time, with few limitation places (similar to Persona 3)
Yu and his friends now have motorbikes to get around various areas.
Tag team attacks.
A quiz show mini-game.
Certain equipment and accessories changes your party member's appearance, much like in Persona 3 FES and Persona 3 Portable. This equipment goes in a different slot and does not affect the party's stats.
New Garden and Bug Catching features.
Trophy/achievements
The ability to choose which skills can be inherited by the persona you are fusing.
The ability to call for help via Wi-Fi when your party reaches critical status.
Clips from the Persona Music Live of 2008 and 2009 can be watched.
An option to replay animated cutscenes.
The addition of an in-game music player.
New scene skipping function for those who played the PS2 version that just want to explore new features.
If player fulfills criteria for at least good ending, daily activities are expanded to January 2012, giving more time for events and social links.
New epilogue for the True Ending.
Some minor gameplay changes
Some shadows/enemies have changed their attribute (weakness/strength/null) or area spawn
New types of Shuffle Time!
Changes for NPC's or Fox's requests, etc.
Rebalanced characters
Title : Shin Megami Tensei Persona 4 Golden
Version : 4
Developer/Publisher : Atlus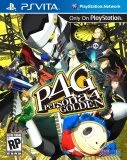 Below if a PS Vita Game trailer of Shin Megami Tensei Persona 4 Golden which you could view below . Enjoy this cool PS Vita Game trailer .

Download 1
Available via PSN

More info from Joystiq
The Vita edition contains several upgrades from Shin Megami Tensei: Persona 4, the original, critically acclaimed PlayStation 2 title that came late in the console's life. Persona 4 Golden will receive visual and audio upgrades, including more voice dialogue, and an "online dungeon rescue feature" for players about to die in the alternate world. Finally, the developers have added new events, new personas and another character in "Mary."


Online News on the Web about this PS Vita Game
Thanks for reading this small post here on PS Vita CFW . Where you will find all the latest information about PS Vita Custom Firmware and PS Vita Homebrews . As soon any new information about PS Vita Custom Firmware or PS Vita Hacks are discover we will post the information here . So be careful with other site claiming to have PS Vita CFW available for download as most likely they are fake , You will not find any PS Vita ISO for download on this site . PS Vita Custom Firmware only provide downloads and information for PS Vita Hacks such as Custom Firmware and VHBL for PS Vita System . Thanks once again for reading this PS Vita CFW article . Any problems and or Question about any PS Vita hack or this post, Feel free to post in our comment section below or in our PS Vita CFW Forum where someone will do their best to help you out . Please remember that you will not find any PS Vita ISO or PS Vita CSO on this website .
Incoming search terms:
ps vita hack as of aug 2012
persona 4 golden
persona 4 ps 2 shuffle
persona 4 ps vita theme
ps vita hacks august 2012
shin megami tensei for ps vita
Shin megami tensei ps vita
真女神転生4 vita
SHARE
Related posts about this topic

PS Vita Game
PS Vita VHBL