Google
Translation
Edit Translation
Pages
PS Vita CFW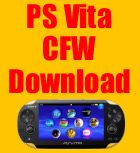 PS Vita VHBL

Categories

July 23, 2012 · Miko Ulloa · Jump to comments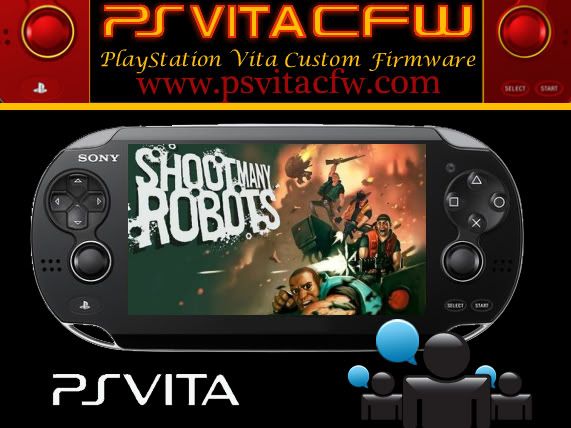 Description : Shoot Many Robots is the next upcoming PS Vita game that should be release later on this year . IF you love shooting robots on your spare time and destroying them, Then this PS Vita Game known as Shoot Many Robots is one game you will want to get for your PS Vita System . The game will be available for download from PSN . Currently we do not know what features will be available on the PS Vita version, But we expect for both analog and rear touchscreen to be made available on this game, As for the rest of the features we are not sure, So I guess we have to wait for Shoot Many Robots to be release to fully understand what features and hardware it will utilize from the PS Vita System . Read more about this upcoming PS Vita game below .
Shoot Many Robots is a side-scrolling, RPG shooter that features four-player co-op and two modes: Traversal, the single-player campaign, and Survival, a horde-style mode where players must fend off waves of robot enemies.
It pitches itself as dumb fun, a message underscored by the chaos of four-player co-op, a huge number of daft unlockable items and the sort of brainless ribaldry that revels in burping, boozing and firing missiles shaped like garden gnomes. This deluge of silliness campaigns against sour-faced criticism: hey man, it says, you can't stay angry at someone wearing a Viking hat and golfing trousers. Gizza hug, grumpy bear.
Title : Shoot Many Robots
Genre: Shooter
Publisher: Ubisoft
Developer: Demiurge Studios
Exclusively on: PlayStation Vita
RP for Rating Pending

Below is a Video Game trailer for this PS Vita Game known as Shoot Many Robots which is set to be made available later on this year according to the developers , So go ahead and watch this small Video game trailer for this PS Vita Game .

Download 1
Available on PSN
Download 2
No PS Vita ISO or CSO for Shoot Many Robots

More info : There are two types of stages. The most common requires the players to make their way through a level from start to finish, often ending on a final boss or a large rush of robots. Checkpoints are laid out through the course, so that if all players die, they will respawn at the last checkpoint passed. The other type of stage is a survival one, where players attempt to withstand several rounds of increasingly difficult enemies; as long as the player makes it through the first wave, they will have succeeded, but gain better rewards for lasting through bonus stages.
Players fight off robots by using their weapons, a melee attack, or any special attacks granted by their load-out. The robots have various offensive and defensive mechanism that the players must work around. Some will fire special slow-moving but powerful bullets that can only be stopped by melee attacking them back to the robot that fired them. Other robots are near impervious to attacks from one side, but are vulnerable to attacks from the opposite side. The player has a health meter that will drain when they are hit. If they take too much damage they will collapse; in multiplayer games, another player can revive them, otherwise they will start back at the last checkpoint. The player begins a level with a number of bottles of beer that can be taken to restore health.
Thanks for reading this small post here on PS Vita CFW . Where you will find all the latest information about PS Vita Custom Firmware and PS Vita Homebrews . As soon any new information about PS Vita Custom Firmware or PS Vita Hacks are discover we will post the information here . So be careful with other site claiming to have PS Vita CFW available for download as most likely they are fake , You will not find any PS Vita ISO for download on this site . PS Vita Custom Firmware only provide downloads and information for PS Vita Hacks such as Custom Firmware and VHBL for PS Vita System . Thanks once again for reading this PS Vita CFW article . Any problems and or Question about any PS Vita hack or this post, Feel free to post in our comment section below or in our PS Vita CFW Forum where someone will do their best to help you out . Please remember that you will not find any PS Vita ISO or PS Vita CSO on this website .
Incoming search terms:
Download pitbull song for ps vita
shoot many robots ps vita
ps vita july 23
shoot many robots
shoot many robots for ps vita
SHARE
Related posts about this topic

PS Vita Game
PS Vita VHBL