Google
Translation
Edit Translation
Pages
PS Vita CFW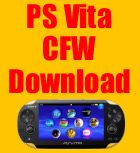 PS Vita VHBL

Categories

July 7, 2012 · Miko Ulloa · Jump to comments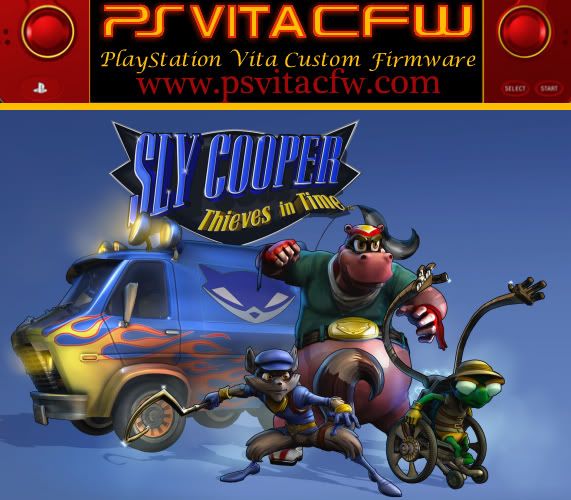 Description : Sly Cooper Thieves in Time a Action and Adventures PS Vita Game is set to be release later on this year of Fall 2012 according to online gaming site , This cool PS vita Game known as Sly Cooper Thieves in Time has some pretty good game play that users will enjoy according to the PS Vita Game trailer of this Game . This Game Sly Cooper Thieves in Time will also be cross-paly with the PS2 so users will be able to enjoy this game on both platform according to Sony PlayStation . Below is a bit more information about this PS Vita Game .
According to Sanzaru Games president Glen Egan, Sly Cooper: Thieves in Time for the PS Vita will contain system-specific features that make use of the front and rear touch screens, as well as the device's motion controls. Additionally, the game boasts cross-save support, allowing players to save their progress on either the PS3 or PS Vita version and pick it up on either device right where they left off.
Take the Sly Cooper experience on the go when it returns with an epic brand new adventure for the PlayStation Vita system this Fall 2012. The pages of the Thievius Raccoonus are disappearing and Bentley, now keeper of the ancient Master Thieves Book, must round up the gang and save the Cooper Clan legacy from being destroyed forever. Use the PlayStation Vita system?s unique controls to play Sly Cooper like never before!
Version : Thieves in Time
Developer : Sanzaru Games
Retail Price : $ 39.99 USD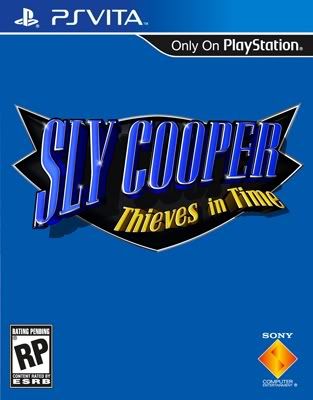 Download 1
Available via PSN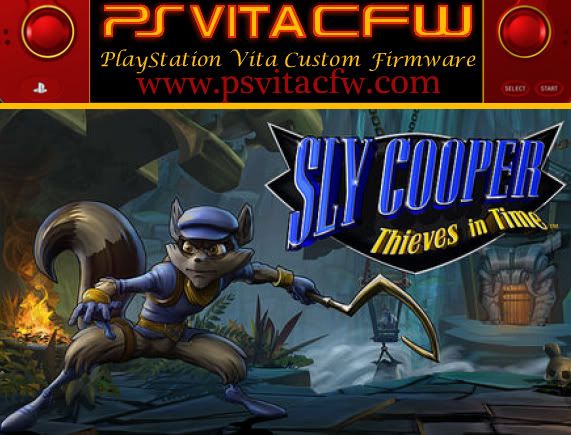 More info about this PS Vita Game from Online Gaming Site
Thieves in Time matches the work Sanzaru did with last year's excellently remastered Sly Collection for the PlayStation 3. The platforming is as tight as I remember it, and the characters pop off the screen in all their cel-shaded goodness.

The two levels I played demonstrated that Sanzaru gets the vibe of the PlayStation 2 titles and will continue the lighthearted sense of adventure the series is known for. The studio, of course, added in a few wrinkles, like costume-specific abilities, to vary up the gameplay, mission to mission.

Gameplay-wise, both the PS3 and Vita versions seemed to run identically to each other based on my experience.

Sly and his loyal friends Murray and Bentley will have to solve puzzles all across the world and back through time in their most challenging heist yet.

The PS Vita version of Sly Cooper: Thieves In Time will feature motion controls taking advantage of the Vita's gyroscope as well as the Cross-save feature allowing players to transfer their saves between the PS3 and Vita versions using the PlayStation cloud.


Online News on the Web about this PS Vita Game Sly Cooper Thieves in Time
Thanks for reading this small post here on PS Vita CFW . Where you will find all the latest information about PS Vita Custom Firmware and PS Vita Homebrews .
Incoming search terms:
sly thieves in time
ps vita ιουλιος 2012 σχολια
sly cooper thieves in time vita
sly cooper thieves in time ps vita demo
sly cooper thieves in time cover art
sly cooper thieves in time
sly cooper 4 vita cover
sly cooper
psvitacfw com cooper
sly thieves in time update july
SHARE
Related posts about this topic

PS Vita Game
PS Vita VHBL