Google
Translation
Edit Translation
Pages
PS Vita CFW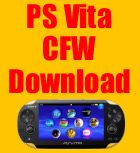 PS Vita VHBL

Categories

January 27, 2012 · Miko Ulloa · Jump to comments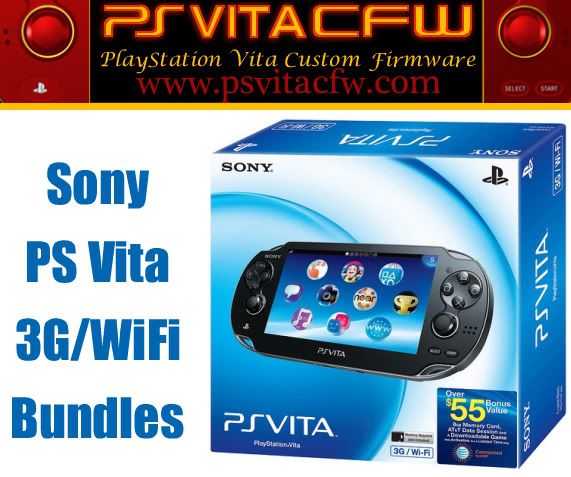 Description : Sony PS Vita 3G/WiFi Bundles will be launch on Feb 22 according to Sony , This new Bundle by Sony PlayStation will be offer on the day that PS Vita goes on sell to the rest of the world on February 22nd of 2012 .
This is what Sony had to say about this Promotional deal for new PS Vita owners who will decide to purchase the PS Vita on the release days and the days after that follow .
We are happy to announce today that we will be creating an extremely limited edition PlayStation Vita 3G/Wi-Fi bundle designed to reward those who brave the cold to stand in line on February 22nd (or even those who come in the few days that follow). In addition to the PS Vita hardware, we will be including an 8GB PS Vita Memory Card, an AT&T DataConnect Pass and a PlayStation Network game all for the usual MSRP of $299. This SKU is part of a promotional offer and will sell out immediately so we strongly recommend that you purchase your PS Vita early to make sure you get the extra value!
So if you have not decided yet to pick up a PS Vita Wifi/#g models cause of the cause of getting th extra soft, Then maybe this promotional deal from Sony PlayStation will hopefully ease your mind about the extra cost and get all the extra stuff free os charge with the included bundle .
Developer : Sony PlayStation

More info : Well to bad I already order mine earlier when the PS Vita was first announce , IT would have been good if they offer this deals to Previous PS Vita owners who have pre-order it . But from the Sound of Sony and the time this Bundle Promotion was announce , It seem I wont be getting it
, But not to worried, maybe I get a surprise then the PS Vita is mail out too me in a couple of weeks .
Feel free to read more about this deal via Sony PlayStation Blog located here http://blog.us.playstation.com/2012/01/27/special-launch-day-ps-vita-3gwi-fi-bundle-announced/
Thanks for reading this small post here on psvitacfw.com . Where you will find all the latest information about PS Vita Custom Firmware and PS Vita Homebrews .
Incoming search terms:
3 g ps vita
SONY PSVita Wi-Fi voucher LittleBigPlanet
sony ps vita wifi 3g bundle
sony ps vita information
sony playstation vita 3g/wifi
ps vita конфигурации
ps vita 3g/wi-fi bundle
ps vita 3g wifi
ps vita 3g trade
how to modify PS Vita 3g/wifi
cfw ps vita 3g
best ps vita bundles july 2012
sony vita bundles
SHARE
Related posts about this topic

PS Vita Game
PS Vita VHBL