Google
Translation
Edit Translation
Pages
PS Vita CFW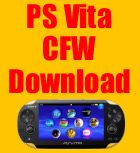 PS Vita VHBL

Categories

February 24, 2012 · Miko Ulloa · Jump to comments

Description : Sony Serious About Deterring PS Vita Pirates Games . Well I would not blame them after what their last Handheld Gaming Console when through . Their last handheld gaming console known as PSP was pirate and hack within a few weeks after it release . Even though Sony has tried very hard to tried to close all the security hole and exploit found on the PSP , Hackers were still able to come our with news Firmware known as Custom Firmware to allowed users to run homebrew and backup games on their PSP .
Well I guess Sony is trying something news and maybe harder for Hackers to tried and hack the PS Vita . With their new memory card format. Sony tends to block any unauthorized game from running from the memory card itself . But will that be enough to keep hackers back from finding a way to unlock the PS Vita to its full potential . Well maybe, But as we all know . Eventually everything gets hack , It might not be right away, But sure it will get there . Hey it took hackers almost 5 years to unlock the PS3 and finally having the chance to run backup games .
But with the latest upcoming release of VHBL also known as Vita Half-Byte Loader . It won't be long before users are able to find some way to hack the PS Vita to run Backup games via some type of hack .
However, you must give credit to Sony PlayStation for doing something for users who abuse their PS vita system to run Pirate games . One thing Homebrew developers and Homebrew bloggers will say . Even though they respect the work that the underground community carry out via exploit found in certain games, There intentions are not to promote Pirate games, But to promote homebrew , which is what the homebrew community wants .
Here is a statement that Sony mention about the PSP and Homebrew Community a few years back .
"I think the really smart companies should release their products to the alpha geeks for six months and let the alpha geeks play around with them. It seems to me they'd save a lot of money on R&D, and they'd come out with much more solid products."

However, Sony has also said that, when questioned about homebrew game support, Jack Tretton replied with,

"I think that is something that is in the works. We certainly see some of the stuff that has been done via homebrew, and it's incredibly creative. And I think we'd like to try to tap into that a bit more."
You will think by now that Sony PlayStation will be supporting the homebrew community . But it seem there are lacking in that department , But as you could see , The homebrew community are not much worried about it as their will always be a way to run homebrew on the PlayStation device. It might not happen right away , But as well all know , soon or later someone will enable the homebrew on the PS Vita .
Here are a small statement from Sony about About Deterring PS Vita Pirates Games
"That [piracy prevention] was front and center in the early specs of this machine," claimed Sony exec Scott Rohde.

"We needed to have something that would combat piracy from day one, and that's why the cards that you can buy for the games are in their own proprietary format."

"It's something that we felt was completely necessary to make sure that people could not pirate these games. I mean, it's a custom security solution on each one of these cartridges. That is something that we are confident will protect us from piracy for the long term," added Rohde.

More info : Well let see how Piracy goes on the new PS Vita and Do hope it turns out to be a pretty good handheld machine and does not get pirate as hell like the PSP did . Let see how the homebrew community reacts to the PS Vita once it has been out for a while .
Well guys, this is all for now about this article . But keep an eye out for any news about PS Vita and the Homebrew community via our site here . We will publish the information as it becomes available .
Thanks for reading this small post here on psvitacfw.com . Where you will find all the latest information about PS Vita Custom Firmware and PS Vita homebrew .
Incoming search terms:
pirated ps vita games
gamespsvita com is fake
powanie ?
psvita themes
Sony Vita pirate games
vita half byte loader 1 8
SHARE
Related posts about this topic

PS Vita Game
PS Vita VHBL