Google
Translation
Edit Translation
Pages
PS Vita CFW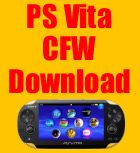 PS Vita VHBL

Categories

News tagged with "open"
October 18, 2012 · 2 Comments
Description : Unofficial Open CMA R4.5 is now available to the PlayStation Homebrew community for PS Vita users . Unofficial Open ...
January 6, 2012 · 7 Comments
Description : OpenCMA r3 has just been released . OpenCMA r3 a Content Manager Assistant is the latest PS Vita Homebrew Application tool to be release by PSP Developer Team ...
June 18, 2011 · Be the first to comment
SEGA Racing Studio has Open it doors and is now in the works of creating a PS Vita game for the new Playstation Vita Portable system according ...
PS Vita Game
PS Vita VHBL