Google
Translation
Edit Translation
Pages
PS Vita CFW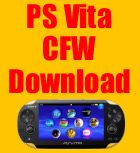 PS Vita VHBL

Categories

July 19, 2012 · Miko Ulloa · Jump to comments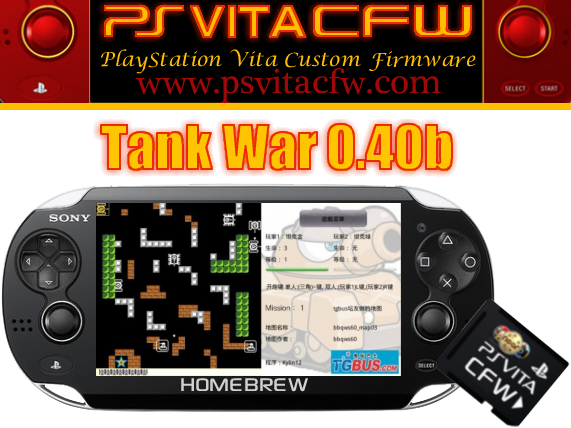 Description : Tank War 0.40b A PS Vita Homebrew Game is now available to the PlayStation Vita Homebrew Community . This cool PS Vita homebrew Game known as Tank War 0.40b was develop and release by PS Vita Dev Kylin12 who has decided to release a updated version of his popular PS Vita Homebrew Game to the PlayStation Vita Community . Tank War 0.40b is a cool PS Vita Homebrew game that is written in Chinese but the gameplay should be easy to understand . IF you love playing with Tanks, Then this is one PS Vita Homebrew Game you will want to give a tried on your PS Vita System . Feel free to read a bit more about this PS Vita Homebrew Game Tank War 0.40b from below where you will find a bit more information .
a game scheduled for homebrew SDK 0.98 PS Vita. The mechanics of the game is * classic * and fun, this is where old school unarcade take control of a tank, our goal is to protect our Phoenix while avoiding attacks by different types of tanks against him and ourselves. Once we have completed our mission we will move phase and the difficulty will increase. The game also included items that we collect. The developer has also included a mode for two players from the same console, where the second player controls your tank with the right pad. But the thing does not end here, since we have also included a level editor for Windows, with which we create our own. When entering the game, be patient, and it will take about 10 seconds to start due to power restrictions imposed * Sony.
v0.40b: Added double battle mode, also changes in the maps.
* PS Vita connects to your PC *.
* PS Suite Launches Dev (http://www.playstation.com/pss/developer/openbeta/index_e.html) in your PS Vita.
Runs the application * VitaConnector.exe (found in the * RELEASE).
Click "Refresh Devices": Select your PS Vita of the list and click 'click' on * Connect to Device.
Now select the package you want to upload to the PS Vita, in this case * TankWarPSV.psspac.
* Upload you give and expect to complete the transfer, after which you will receive a confirmation message and you can run the game on your PS Vita.
Title : Tank War 0.40b
Version : 0.40b
Developer/Publisher : Kylin12


Download 1

More info : Thanks for downloading this cool PS Vita Homebrew Game Tank War 0.40b from our download section above, I do hope you anjoy this PS Vita Homebrew game as much as the developer had creating it . If you have any issue what so ever with this PS Vita Homebrew and or download, Then please feel free to post in our comment section below where someone will do their best to help you out and solve you issue if possible ..
Thanks for reading this small post here on PS Vita CFW . Where you will find all the latest information about PS Vita Custom Firmware and PS Vita Homebrews . As soon any new information about PS Vita Custom Firmware or PS Vita Hacks are discover we will post the information here . So be careful with other site claiming to have PS Vita CFW available for download as most likely they are fake , You will not find any PS Vita ISO for download on this site . PS Vita Custom Firmware only provide downloads and information for PS Vita Hacks such as Custom Firmware and VHBL for PS Vita System . Thanks once again for reading this PS Vita CFW article . Any problems and or Question about any PS Vita hack or this post, Feel free to post in our comment section below or in our PS Vita CFW Forum where someone will do their best to help you out .
Incoming search terms:
vita cfw
tankware psvita
tank wars ps vita
tank war cfw ps vita
tank war 0 40
table tank wars psvita
Ps vita frissites
informacion del ps vita julio
hacka din ps vita
download ஹேக்ஸ்
SHARE
Related posts about this topic

PS Vita Game
PS Vita VHBL