Google
Translation
Edit Translation
Pages
PS Vita CFW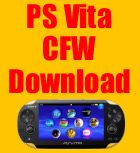 PS Vita VHBL

Categories

April 6, 2012 · Miko Ulloa · Jump to comments

Description : The Pinball Arcade is the next upcoming PS Vita game coming out later this Month according to Sony PlayStation who had made the announcement not too long ago . So far , This seem to be the second PS Vita Pinball game being develop and released for the PS Vita System .
For those of ya that love playing pinball , This awesome well done PS Vita Game The Pinball Arcade is one pinball game you will want to tried on your PS Vita System . This game seem to have a pretty good game play as . So far we do know that Pinball Arcade will utilize almost all features available on the PS Vita System except the camera which we have not heard of this Pinball Arcade PS Vita game will use or not , But once it's release this April 10th , We will know for sure .
Here is what Sony Playstation had to say about The Pinball Arcade and about the upcoming release of this Playstation Vita Game .
We're very excited to be launching the Pinball Arcade on the Sony Entertainment Network. We have four great tables running on the most accurate pinball physics engine ever developed. What's more, The Pinball Arcade will offer players the ability to buy our game (and any DLC tables) once and own it on both the PS3 and PS Vita versions! The PS Vita version supports the front and rear touchscreen and will be a great way for people to play our game while they're on the go. We can't wait for the game to be launched on April 10th. We can confirm that the game will run at a smooth 60 frames per second, and the lighting effects and real-time reflections make the graphics look stunning. This is the best pinball simulation we've created so far!
Version : The Pinball Arcade First Initial Release
Developer : Sony PlayStation

Below is a small video trailer about the upcoming PS Vita Game The Pinball Arcade which is set to be release on April 10th of 2012 .
More info : So what do you think about Pinball Arcade PS Vita game trailer you finish watching , Will it be a PS Vita game you will purchase for your handheld system ? Well I'm a fan of Pinball and is one game I will purchase for sure once it becomes available on PSN . So in less then a week we will see how good this PS Vita Game Pinball Arcade is .
Well my friends , This is all we have now about this PS Vita Game , As soon we find any news information about this PS Vita game we will publish it for your viewing . Once again thanks for reading this PS Vita game small little review and heads up . IF you have anything to say about this new PS Vita Game Pinball Arcade and or any features about this game, Then please feel free to post it on our comment section below .

Online News on the Web about this PS Vita Game Pinball Arcade for the PlayStation Vita Community .
Thanks for reading this small post here on psvitacfw.com . Where you will find all the latest information about PS Vita Custom Firmware and PS Vita Homebrews .
Incoming search terms:
ps vita arcade pinball
vita ピンボールアーケード
SHARE
Related posts about this topic

PS Vita Game
PS Vita VHBL