Google
Translation
Edit Translation
Pages
PS Vita CFW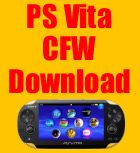 PS Vita VHBL

Categories

April 18, 2012 · Miko Ulloa · Jump to comments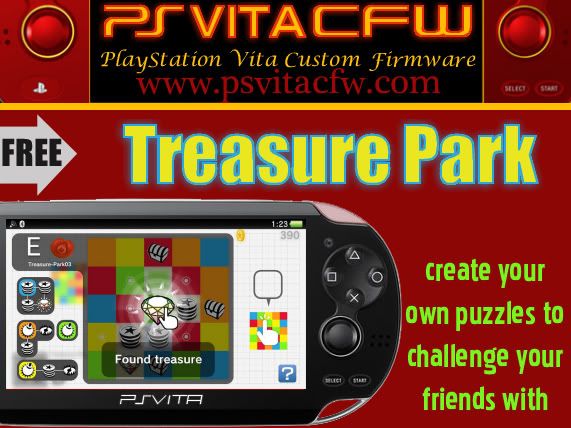 Description : Treasure Park has just been made available for free via PSN for the PS Vita Community . This cool PS Vita Game App known as Treasure Park was made available on PSN on April 18th of 2012 to the PS Vita community for free .
Treasure Park is a pretty cool PS Vita Application that will let users to create some pretty cool puzzle and then share them with their friends
I know this application is going to bring a lot of fun for my daughters and her friends which both own a PS Vita System . IF you are for the task of creating some pretty cool puzzle game for the PS Vita , Then Treasure Park is the perfect PS Vita Application for the job .
Below is a bit of information about Treasure Park and it's features that are included on this release .
Treasure Park, an application that allows you to create your own puzzles to challenge your friends with. It's a great way to connect with friends and other PS Vita users, as you can use the near application and 3G to find puzzles to play and share your own, wherever you are.
Version : First Initial Release
Developer : SCEE


Download 1
Download Free Via PSN
Download 2
Download Free Via PSN

More info : So what do you think about Treasure Park ? Will be a PS Vita application you will get for yourself or child ? Well which ever is the case, I do hope you have fun with it . I know I will once I get my hands on a copy later on today, Make some pretty hard puzzle for my daughter . Hey what a better way to keep a kid occupied at home then just letting them watch TV .
But overall, I do hope you are able to get your hands on a copy of this PS Vita Application Treasure Park which is free and won't cost you anything but a few megabytes of space on your memory card . Well this is all for now regarding this PS Vita application , If you have gave Treasure Park a tired on your PS Vita, Then let us know your experience .


Online News on the Web about this PS Vita Application Treasure Park .
Thanks for reading this small post here on PS Vita CFW . Where you will find all the latest information about PS Vita Custom Firmware and PS Vita Homebrews .
Incoming search terms:
treasure park vita
vita treasure park
treasure park ps vita download
ps vita treasure park app
ps vita treasure park
HOW TO GET TREASURE PARK ON PS VITA
treasure park psvita
treasure park spel
how do i get puzzles for treasure park
download treasure Park
SHARE
Related posts about this topic

PS Vita Game
PS Vita VHBL