Google
Translation
Edit Translation
Pages
PS Vita CFW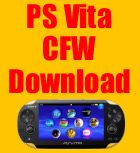 PS Vita VHBL

Categories

July 23, 2012 · Miko Ulloa · Jump to comments

Description : VCalculator 1.0 is now available to the PlayStation Vita Homebrew community . This cool PS Vita Homebrew application which is a calculator was develop and release to the PlayStation Vita Homebrew community by PS Vita Dev ssnhcom who has decided to release his first Homebrew calculator for the PS Vita System . Below you will find a bit more information about this PS Vita Homebrew Application .
Title : VCalculator 1.0
Version : 1.0
Developer/Publisher :
VCalculator 1.0 is a calculator developed PalyStationSuite (PSS) software VCalculator 1.0 professional calculator, can be applied to scientific computing, engineering data, the field of statistics, technical work, as well as everyday ordinary mathematical data calculation. The software operation, just as you use a standard calculator. Tap the add, subtract, multiply or in addition to the button for the corresponding operation. Software support direct formula input operation of the key operation and input boxes. The software comes with the formula syntax analysis functions.
[Software Known issues
One now prompt language software for Traditional Chinese, is set to Simplified Chinese, PSS simulator garbled garbled released to the device. (Are looking for a solution)
2 mc, mc +, m-, mr, 2nd, etc. some of the feature is not complete.
Software posted to the PSV into the software, a black screen a few seconds. This problem has not been studied


Download 1
Download 2

Thanks for reading this small post here on PS Vita CFW . Where you will find all the latest information about PS Vita Custom Firmware and PS Vita Homebrews . As soon any new information about PS Vita Custom Firmware or PS Vita Hacks are discover we will post the information here . So be careful with other site claiming to have PS Vita CFW available for download as most likely they are fake , You will not find any PS Vita ISO for download on this site . PS Vita Custom Firmware only provide downloads and information for PS Vita Hacks such as Custom Firmware and VHBL for PS Vita System . Thanks once again for reading this PS Vita CFW article . Any problems and or Question about any PS Vita hack or this post, Feel free to post in our comment section below or in our PS Vita CFW Forum where someone will do their best to help you out . Please remember that you will not find any PS Vita ISO or PS Vita CSO on this website .
Incoming search terms:
calculator for ps vita
ps vita hack 1 69
ps vita calculator
Calculator download for ps vita
ps vita calculator app
Download calculator for ps vita
các ứng dụng hay nhất cho ps vita
ps vita `1 0
psm dev psvita
psvita 1 0 hack
Psvita calculator
rownload calculator for ps vita
ứng dụng hay cho ps vita
VCalculator Version 1 0 For PSV
vcalculator vita new
ps vita homebrew download
ps vita homebrew calculator
calculator for ps vita homebrew
calculator ps vita
Calculator PS Vita sdk
SHARE
Related posts about this topic

PS Vita Game
PS Vita VHBL