Google
Translation
Edit Translation
Pages
PS Vita CFW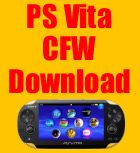 PS Vita VHBL

Categories

April 14, 2012 · Miko Ulloa · Jump to comments

Description : VHBL For PS Vita Firmware 1.67 has been announce not too long ago by PSP Dev Wololo the developer behind the released of PS Vita Homebrew Loader known as VHBL which is set to be release soon to the PlayStation Vita Homebrew Community .
This is good news for those users who have upgraded to official PS Vita Firmware or who have not been able to get the game needed in the past to run VHBL on the PS Vita .
The developer has confirm that the game needed to run this latest VHBL will be available on all PSN store in all region including the US which seem to be the first VHBL to confirm to work on a US PSP Game version . This is good news as uers whill no longer have to switch different account to run VHBL , Now you could use your US PS Vita version to order the PSP Game needed to run PS Vita Half Byte Loader on your PS Vita .
The name of the game has not been announce yet , But most likely it will be made available pretty soon to give users a heads up to purchase the game needed to run VHBL on your PS Vita Firmware 1.67 . So stay tune as we tried to bring you the latest information about this PS Vita Homebrew Loader .
Version : VHBL For PS Vita Firmware 1.67
Developer : Wololo

Below is a video which was uploaded by Wololo showing the Homebrew Hello word running via VHBL on PS Vita Firmware 1.67 .

Download 1
Coming Soon
Download 2
Coming Soon

More info : Here is a bit information about VHBL For PS Vita Firmware 1.67 from the developer himself .
Thecobra already ported VHBL to this exploit, and we already have something running, that just needs a few tweaks here and there before being released. So far I didn't see anything that would prevent HBL from running on Vita 1.67, but that will need to be fully confirmed in the days to come.

The name of the exploited game is obviously kept a secret until the public announcement, and if you don't want to miss the release, remember that history repeats itself. Sony will most likely remove the game within hours following the announcement, so stay tuned.
Continue Reading More Here
Thanks for reading this small post here on psvitacfw.com . Where you will find all the latest information about PS Vita Custom Firmware and PS Vita Homebrews .
Incoming search terms:
PSVita 1 67 CFW
como instalar pokemon en ps vita version 1 67
ps vita cfw 1 67 download
ps vita cfw 1 67 homebrew
ps vita homebrew 1 67
psp vita מידע
vhbl 1 67
SHARE
Related posts about this topic

PS Vita Game
PS Vita VHBL