Google
Translation
Edit Translation
Pages
PS Vita CFW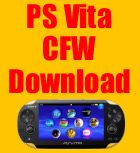 PS Vita VHBL

Categories

March 1, 2012 · Miko Ulloa · Jump to comments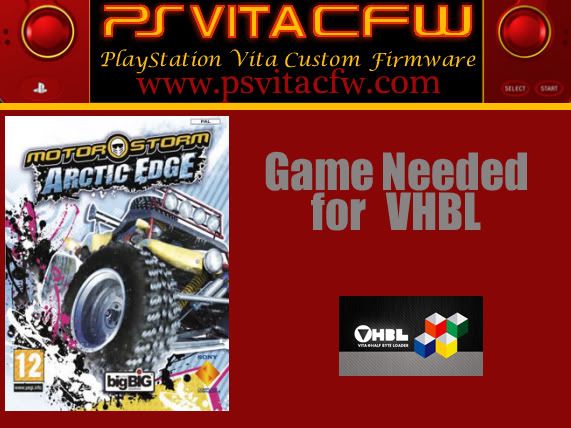 ++++++++++++++++++++++++++++++++++++++++++++++++
VHBL UPDATE NEWS
It seem Sony has removed the game from their PSN Store in certain region . IS recommended to purchase the game from the EU or JP region if it still available on PSN .
++++++++++++++++++++++++++++++++++++++++++++++++
Description : VHBL Game Reveal , this is good news for those users who are wondering about the game needed to run VHBL on your PS Vita, Well no need to wait , It has been finally been revealed and it turn out to be a pretty cool game to buy even if you decide not to use the VHBL for your PS Vita Homebrew .
The game needed for PS Vita Homebrew Loader known as VHBL is

Motorstorm Arctic Edge, also known as Motorstorm Raging Ice in Japan.
So what are you waiting, Go ahead and get your copy of this PS Vita Game known as Motorstorm Arctic Edge or Motorstorm Raging Ice depending on the region you decide to buy the game for . Please note that this PS Vita Game is not available to North America PS Vita users who access the PSN store in their region, You will need to create a Japanese PSN account or a EU PSN account to buy the game which runs about 20.00 USD or less depending on the region you are purchasing the game .
Here are a few things you should know about the PS Vita Homebrew Loader if you did not know, The PS Vita Homebrew Loader known as VHBL will not run any ISO and or CSO backup games on your PS Vita . Some homebrew game will not run while other will run . A few Emulators for NES< SNES, Seg has been confirm to be working .
Version : N/A
Developer : Wololo


Download 1
coming soon
Download 2
coming soon

More info : So after watching this pretty cool video about VHBL being uploaded and run on a PS Vita via the exploit found in the PS Vita Game Motorstorm Arctic Edge or Motorstorm Raging Ice are you ready to run the PS Vita Homebrew loader on your PS Vita , Well I do hope you decide to run it , So this way you cold run most of your favorite PSP Homebrew which will now be available to run on the PS Vita itself via VHBL .
As of now, There has been no official release of VHBL made available to the PlayStaion Vita Homebrew community . The release of VHBL will be made available in a few days to give PS Vita owners a bit of time to download the game from the PSN store before Sony decide to patch it up to disable the VHBL from running .
So go ahead and get your hands on this PS Vita game and have it ready for the release of PS Vita Homebrew loader known as VHBL . I already buy my Copy a few minutes ago and have downloaded into my PS Vita . So I do hope you take that route as well ans purchase the game .
Developer Statement about VHBL
VHBL does not technically allow you to play any pirated PSP or Vita games.

Although VHBL is free and open source, the current version relies on a vulnerability in a specific PSP game (Motorstorm Arctic Edge) that you need to buy from the PSN.

VHBL comes with no guarantee, especially I cannot guarantee it will work on your Vita, so remember that you pay for a PSP game, and not for anything else.

I do not do refunds for the money you gave to Sony

It is super easy for Sony to patch the vulnerabilities used by this tool, given the amount of control they have on the PS Vita.

VHBL runs fine on firmware 1.61, but for all I know it is possible for Sony to patch the game's vulnerability without a firmware update.

So, once again, before buying the game and downloading VHBL, you need to understand that you pay for the game, and VHBL is a bonus that might or might not work
Thanks for reading this small post here on psvitacfw.com . Where you will find all the latest information about PS Vita Custom Firmware and PS Vita Homebrews .
Incoming search terms:
ps vita motorstorm raging ice
emuler avec motorstorm raging ps vita
vhbl 1 80 game release
psp vita mortorstorm raging ice
ps vita bundle pack
motorstorm raging ice ps vita
motorstorm raging ice download ps vita
motorstorm raging ice 1 65 download
motor storm raging ice ps vita
motor storm artic edeg ps vita
motocross ragingice psvita
vhbl games
SHARE
Related posts about this topic

PS Vita Game
PS Vita VHBL