Google
Translation
Edit Translation
Pages
PS Vita CFW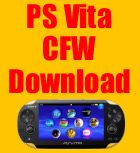 PS Vita VHBL

Categories

March 16, 2012 · Miko Ulloa · Jump to comments

Description : VHBL Update from wololo . It seem the PSP Developer Wololo has been correctly working on a new exploit found on a PSP Game to used with VHBL . So far there has been 2 VHBL confirm in the works and 1 of them is set to be released pretty soon to the PS Vita Homebrew Community .
This is good news for those of ya who were not able to jump on the first released of VHBL when it becomes available . Hopefully this newly released you will be able to jump in . For those that already have VHBL like myself and are enjoying your NES Rom, You might want to go ahead and get your hands on this new VHBL update once it becomes available .
In case some of ya do not know that is VHBL also known as Vita half Byte Loader . Well is basicly a PSP Homebrew Loader . Usually this means that users will be able to run certain homebrew on their PS Vita via the PSP Emulator via an exploit found in the game needed to run this homebrew loader .
Here is a bit of information from Dev himself .
If you've been following our /talk forums, you might be aware that we collectively have access to about 5 to 10 user mode game exploits in psp games.

I know some of these exploits, others I don't, so I cannot exactly tell how much of them are duplicate… I've been helping to port VHBL to some of them. Our goal is to release some of those before Sony's next firmware update, but unfortunately I'm lacking free time to help.
Developer : VHBL Dev Team


Download 1
Coming Soon
Download 2
Coming Soon

More info : Once the next Vita half Byte Loader is released , we will publish the information and download here . Feel free to leave any comment and or issue below in our comment section or forum .
Read More about This Post from the Developer Site Via http://wololo.net/wagic/2012/03/15/so-many-exploits-so-little-time/
Thanks for reading this small post here on psvitacfw.com . Where you will find all the latest information about PS Vita Custom Firmware and PS Vita Homebrews .
Incoming search terms:
SHARE
Related posts about this topic

PS Vita Game
PS Vita VHBL