Google
Translation
Edit Translation
Pages
PS Vita CFW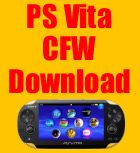 PS Vita VHBL

Categories

March 25, 2012 · Miko Ulloa · Jump to comments

Description : VITA Pr0xy 1.01 has been updated and released to the PlayStation Vita Homebrew Community . This is the latest Application to be released for the PS Vita homebrew community known as VITA Pr0xy 1.01 which was develop and released by respected PS Vita Dev SKFU who has decided to released it a few hours ago .
So if you are using a older version of VITA Pr0xy for your PS Vita needs, Then is recommended to update to the latest version which is now VITA Pr0xy 1.01 made available a few hours ago . This latest version includes a few minors fixes for better stability and compatibility , So go ahead and download the latest version from our download section below, There you will find a download link for this PS Vita Application for your PC known as VITA Pr0xy 1.01 .
Title : VITA Pr0xy 1.01
Version : 1.01
Developer : SKFU


Download 1
Download 2

More info : Thanks for downloading VITA Pr0xy 1.01 via our download section above, IF you have any issue what so ever with this PS Vita Application, then please feel free to visit our comment section below or our PS Vita CFW forum where users will find the latest version of VITA Pr0xy 1.01 for their PS Vita needs .
Developer Statement :
Added features:
Save Settings
Clear Logs clears Last Request
Thanks for reading this small post here on psvitacfw.com . Where you will find all the latest information about PS Vita Custom Firmware and PS Vita Homebrews .
Incoming search terms:
vhbl 1 69
pr0xy
co znamena psvita cfw
vita pr0xy
vita pr0xy 下载
SHARE
Related posts about this topic

PS Vita Game
PS Vita VHBL