Google
Translation
Edit Translation
Pages
PS Vita CFW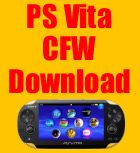 PS Vita VHBL

Categories

March 20, 2012 · Miko Ulloa · Jump to comments

Description : Vita Proxy Installer 1.0 is now available to the PS Vita Homebrew Community . this is the latest PS Vita Application to be released for the PlayStation Vita owners . This cool application known as Vita Proxy Installer 1.0 will help users use a proxy
According to the developer , The following are the features available on this download
Proxy especially for PS VITA, but surely works for anything
Filters especially for PlayStation Network traffic
Automatic fixes of misformated URL's
Raw data, DNS, and URL replacement
"Last request" fast access
SSL support
Save Logs
So if you are looking for a proxy for your PS Vita m then go ahead and give Vita Proxy Installer 1.0 a tried for your PS Vita . Feel free to download Vita Proxy Installer 1.0 via our download section below , where you will find a download links for this PS Vita Application .
Version : 1.0
Developer :SKFU


Download for Vita Proxy Installer 1.0

Developer info :
Please be sure as always to have the Visual C++ 2008 redistributables and OpenSSL, both 32-bit version installed correctly on your computer.
Thanks for reading this small post here on psvitacfw.com . Where you will find all the latest information about PS Vita Custom Firmware and PS Vita Homebrews .
Incoming search terms:
vita installer
ps vita installer
VitaInstaller 1 0
vita installer 1 0
vita installer download
vita installer 1 00
vitainstaller download
psvita installer
vitainstaller
download vitainstaller
donde descargar vitaInstaller 1 0
ps vita installer download
ps vita installer 1 0
proxy sur vita
vita proxy installer
vitainstaller - free playstation vita games
psvitainstaller
donde descargar vitainstaller
download program VitaInstaller for ps vita
sony vita instaler
SHARE
Related posts about this topic

PS Vita Game
PS Vita VHBL