Google
Translation
Edit Translation
Pages
PS Vita CFW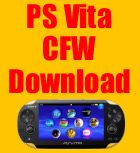 PS Vita VHBL

Categories

July 27, 2012 · Miko Ulloa · Jump to comments

Description : VitaCOM 1.10 has been updated and release to the PlayStation Vita Homebrew community . VitaCOM 1.10 is the lates PS Vita Homebrew application for PC users to be release by PS Vita Dev celcodioc who has decided to release it not too long ago to the PlayStation Vita Homebrew community . Feel free to continue reading below for a bit more information about this PS Vita Application for your PS Vita and if you are using a older version of VitaCOM , Then is recommended to update to the latest version which is now VitaCOM 1.10 release just a few hours ago .
Title : VitaCOM 1.10
Version : 1.10
Developer/Publisher :
Source : http://code.google.com/p/vitacom/
VitaCOM is an open-source wrapper for the PlayStation Mobile libraries.
In accordance with the license agreement of the PlayStation Mobile SDK, no PSM .DLL files are included within this project.
The applications will load them automatically if the SDK is installed.
However, in order to build the source code, you will need to include them manually.
Changelog
v1.10 (27 July 2012) •Added localization — includes Spanish and Swedish
•Merged launcher and main program
•Temp removed weird button
•Tweaked UI for easier translation
•Added upgrade/downgrade option for PSS 0.98 users
•Performance improvements
•A few minor changes


Download 1
Download 2
Download 3

Thanks for reading this small post here on PS Vita CFW . Where you will find all the latest information about PS Vita Custom Firmware and PS Vita Homebrews . As soon any new information about PS Vita Custom Firmware or PS Vita Hacks are discover we will post the information here . So be careful with other site claiming to have PS Vita CFW available for download as most likely they are fake , You will not find any PS Vita ISO for download on this site . PS Vita Custom Firmware only provide downloads and information for PS Vita Hacks such as Custom Firmware and VHBL for PS Vita System . Thanks once again for reading this PS Vita CFW article . Any problems and or Question about any PS Vita hack or this post, Feel free to post in our comment section below or in our PS Vita CFW Forum where someone will do their best to help you out . Please remember that you will not find any PS Vita ISO or PS Vita CSO on this website .
  Instruction for Installation of .psspac file into your PS Vita System .
1 – Connect to a PC PS Vita
2 – Run the PS Dev Suite on the Vita
3 – Execute PS Vita Connector on your PC
4 – Press Refresh Devices, Vita PS select from the list
5 – Click Connect to device
6 – Choose PS VIta File.psspac
Incoming search terms:
PSVITA VitaCom
vitacom 1 10
Скачать VitaCOM для PS VITA
celcodioc
cfw dll ps vita free
vitacom 1 13
VitaCOM для PS Vita
скачать vitacom for psvita
SHARE
Related posts about this topic

PS Vita Game
PS Vita VHBL