Google
Translation
Edit Translation
Pages
PS Vita CFW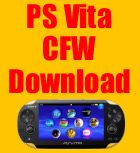 PS Vita VHBL

Categories

February 14, 2012 · Miko Ulloa · Jump to comments

Description : Vita Tools 1.00 also known as vitatools v1.00 has been made available to the playstation vita homebrew community not too long ago by Dev devram0 who has decided to released a PS Vita Tool for users and dev to use and experiment .
Below is what the developer had to say about this release .
I uploaded a new version of pkg_reader and added the awesome pup-unpack for PSVITA PUPs (i built this one right now. just 30 min
it works on the ps3 version.
PUP Unpacker
Reading…
[N Files] 18
Found: version.txt | size: 7 Bytes
Found: license.xml | size: 461278 Bytes
Found: psp2swu.self | size: 4644748 Bytes
Found: exec_file4.self | size: 42456 Bytes
Found: package_data02.pkg | size: 2687211 Bytes
Found: package_data03.pkg | size: 4124283 Bytes
Found: package_data04.pkg | size: 2811003 Bytes
Found: package_data05.pkg | size: 3966446 Bytes
Found: package_data06.pkg | size: 4855791 Bytes
Found: package_data07.pkg | size: 4771117 Bytes
Found: package_data08.pkg | size: 4040281 Bytes
Found: package_data09.pkg | size: 4243681 Bytes
Found: package_data10.pkg | size: 4740306 Bytes
Found: package_data11.pkg | size: 5606894 Bytes
Found: package_data12.pkg | size: 4975852 Bytes
Found: package_data13.pkg | size: 4834855 Bytes
Found: package_scewm.wm | size: 4096 Bytes
Found: package_sceas.as | size: 1024 Bytes
Done!
More information about this vitatools v1.00 for PS Vita and the homebrew community could be found here https://github.com/wargio/vitatool
Version : 1.00
Developer : devram0


Download 1
https://github.com/wargio/vitatool
Download 2

More info : http://devram0.blogspot.com/2012/02/vitatools-v100.html
Thanks for reading this small post here on psvitacfw.com . Where you will find all the latest information about PS Vita Custom Firmware and PS Vita Homebrews .
Incoming search terms:
vita-tools 1 00
vitacfwtools
vitatools 1 6
vitatools 1 00
github psvita homebrew
vita tools 1 6
ps vita cfw tools
ps vita 1 00 cfw
homebrew vita cfw tools tutorial
vitatools Indonesia
SHARE
Related posts about this topic

PS Vita Game
PS Vita VHBL