Google
Translation
Edit Translation
Pages
PS Vita CFW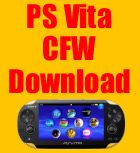 PS Vita VHBL

Categories

April 18, 2012 · Miko Ulloa · Jump to comments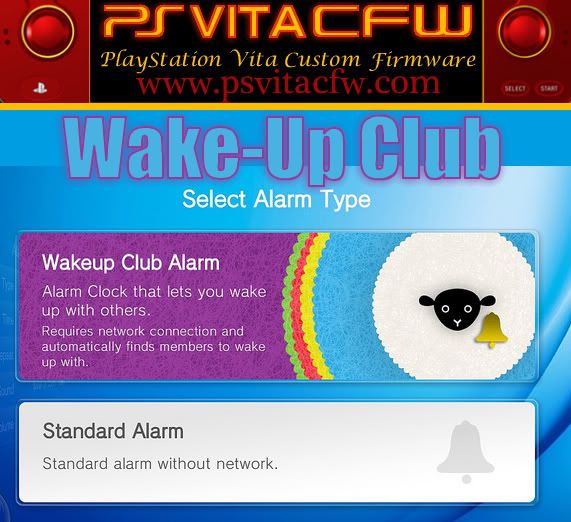 Description : Wake-Up Club is yet another PS Vita application to be released to the PS Vita Homebrew community for free . This latest PS Vita application known as Wake-Up Club will make your PS Vita alarm clock a bit more enjoyable then the default one you have installed on your PS Vita System . This PS Vita Application Wake-Up Club was made available for free for PS Vita owners and could be downloaded directly in your PS Vita System via PSN .
Here is a small description about Wake-Up Club and it's features .
Wake-Up Club, "an alarm clock that can sync up with other PS Vita users who set their alarm for the same time."
This cool PS Vita Application has some pretty cool features that users will enjoy . I till record the time it took you to get up once the first Alarm was sound , This is good for those users who are having a hard time waking up via alarm and are wondering how long it take for one to take up as soon as the alarm sounds . A bit more information about Wake-Up Club could be found on the Official PlayStation Blog where the announcement was made for Wake-Up Club which is available for free via PSN .
Version : First Initial Release
Developer : SCEE
Release date : 18 April 2012


Download 1
Free Download Via PSN
Download 2
Free Download Via PSN

More info : So if you are tired of your old PS Vita Alarm or are looking for a bit more fun Alarm Clock for your PS Vita , Then look no further as Wake-Up Club is now available for download for free via PSN . So go ahead and visit PSN on your PS Vita to download this cool fun PS Vita Application .


Online News on the Web about this PS Vita Application Wake-Up Club
Thanks for reading this small post here on PS Vita CFW . Where you will find all the latest information about PS Vita Custom Firmware and PS Vita Homebrews .
Incoming search terms:
ps vita wake up club download
Wake Up Club ps vita
ps vita wake up club
PS Vita wake-up club
wake up club vita
psvita wake up club
como instalar wake up club ps vita
Wake-Up Club
download wake up club
wake up club ps vita sept 2012
wake-up club ps vita
wake up club for ps vita in us
Wake up club
vita Wake-Up Club
vita wake up club на русском
wake up club скачать
PS Vita Wake-up Club Delay
download free ps vita alarm app
download ps vita alarm clock free
how to download wake up club on ps vita
SHARE
Related posts about this topic

PS Vita Game
PS Vita VHBL